TOP 5 Fishing modalities
The fishing modalities most practiced by our WeFishers have varied over the years. You can find out which were the 5 most popular fishing modalities in the beginning of WeFish by clicking here. To date and based on the number of catches uploaded to the app, the most famous are the following:

Spinning
It is the favorite modality for our fishermen since it is the one we will find the most catches. This modality is based on the use of artificial lures to trick the fish thanks to the movement and animation that they are given. The equipment to use can be very varied depending on the area and the species sought. The most common species to catch with this mode are black bass, pike and european perch for fresh water; and in salt water seabass, bluefish and leerfish.
If you want to know a little more about spinning fishing, don't miss this video by Joshua Taylor: How to Cast a Spinning Reel/Rod – For Beginners.
Surfcasting
Surfcasting fishing consists of casting from the shore of the beach, casting into the waves. It's a calmer and more relaxing type of fishing although it can also be hard depending on the weather conditions. The material and equipment used is very specific for this type of fishing, bait being more popular than artificial lures. The species that our WeFishers catch the most by surfcasting are gilthead seabream, seabream, seabass, striped seabream and spotted seabass.
If you want to know more about this modality, do not miss this wonderful introduction to surfcasting.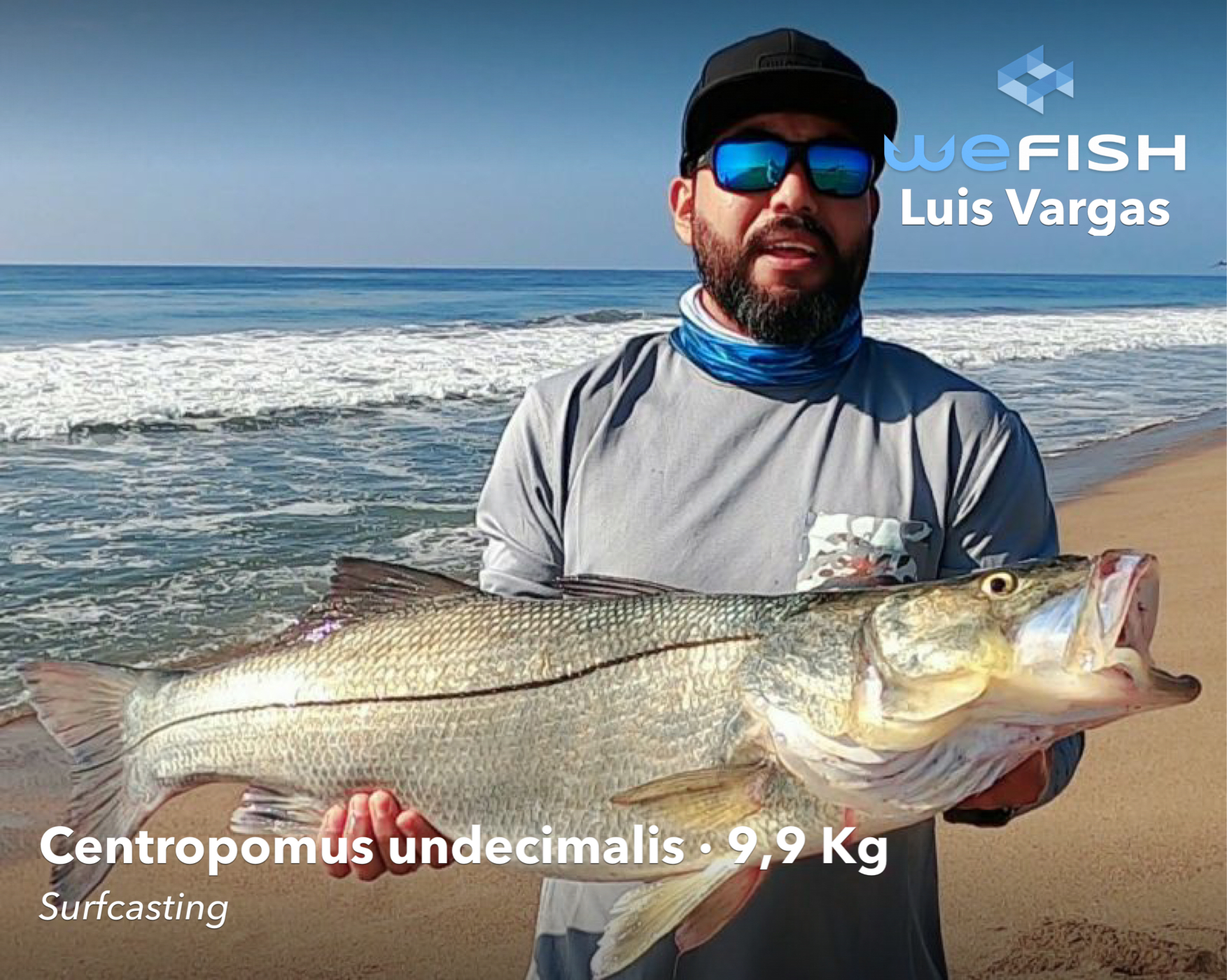 Bottom fishing
Bottom fishing, as its name suggests, is a modality in which baits and leads are placed so that they weigh and can go down to the bottom of the sea, river, lake, etc. Normally it is done from a boat, being very important the choice of the bottom in which we are going to work. The use of natural bait is very common. The variety of species that can be caught with this type of fishing is infinite, and they are also highly desired by sport anglers.
Casting
This fishing technique is very similar to the famous spinning, it differs in that it's not necessary to give the lure much movement as in the first one, which makes it a calmer modality. An important point when fishing by casting is the cast, you have to be attentive to the moment when the lure touches the water, to stop the line. Undoubtedly the species most caught in WeFish by casting is the Black Bass, although we also found catches of pike, zander, or Florida bass.
We leave you a video from the BassResource – Bass Fishing Techniques channel on how to practice casting fishing.
Eging
Eging is a technique of Japanese origin used in fishing for cephalopods from the shore. Very light materials and specific lures are used, the egis. It's one of the fishing modalities that have been gaining the most popularity in recent years, due to its dynamism and fun. The best way to practice it is in the cold months of the year and at nights, being able to get species such as squid, cuttlefish or octopus.
It should be mentioned that there is a submodality known as eging tip run, which is basically fishing by eging but from a boat instead of from shore
For more information about one of the most practiced fishing modalities in WeFish, you can read the best guide for eging fishing.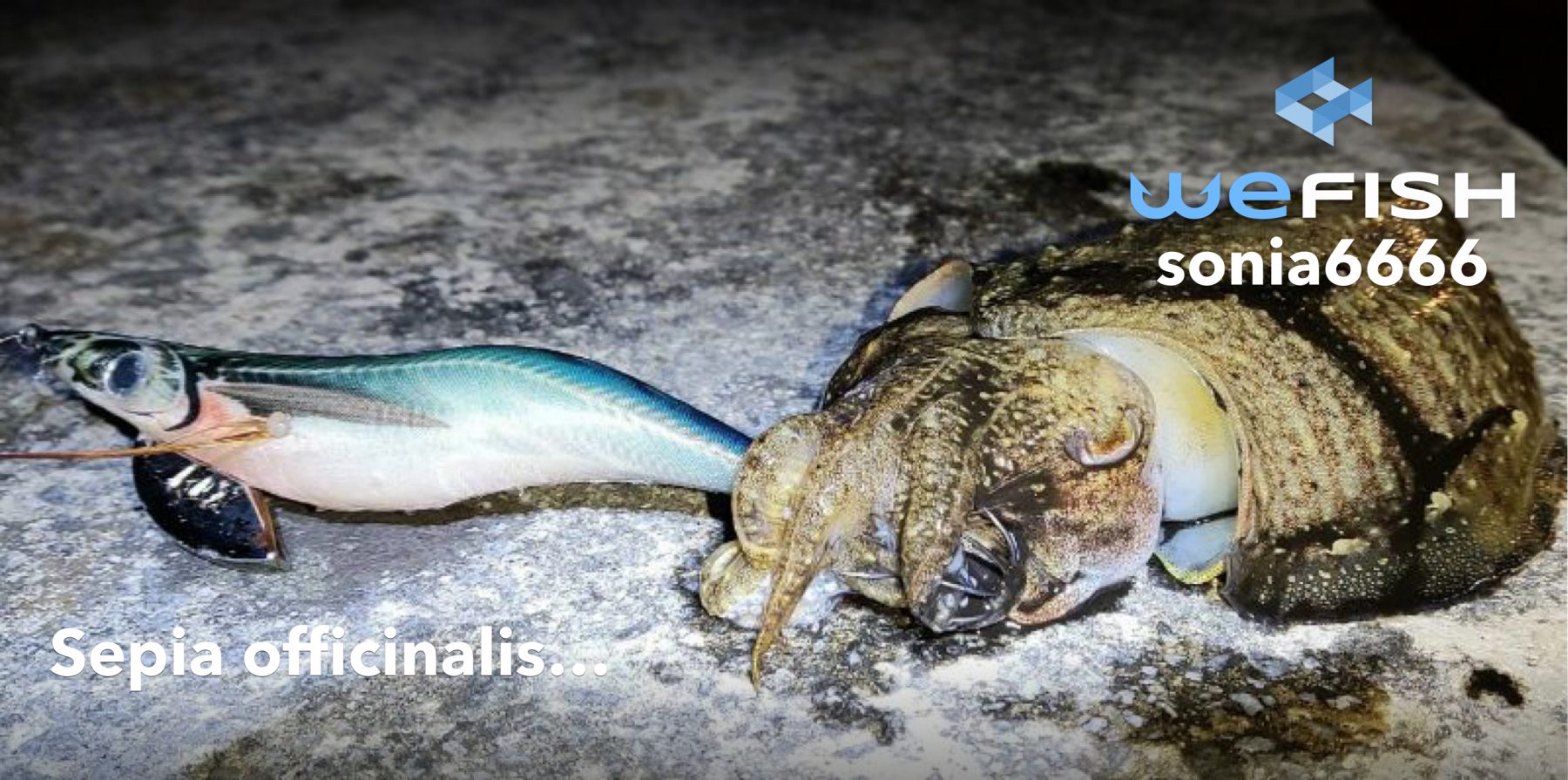 ---
Other popular fishing modalities
To continue with the list of the most practiced fishing modalities, let's see the following:
Carpfishing
As its name indicates, it involves fishing for carps using specific material and specific baits such as boilie, pellets or seeds. This type of sport fishing is very committed to respecting the species and to the practice of catch and release.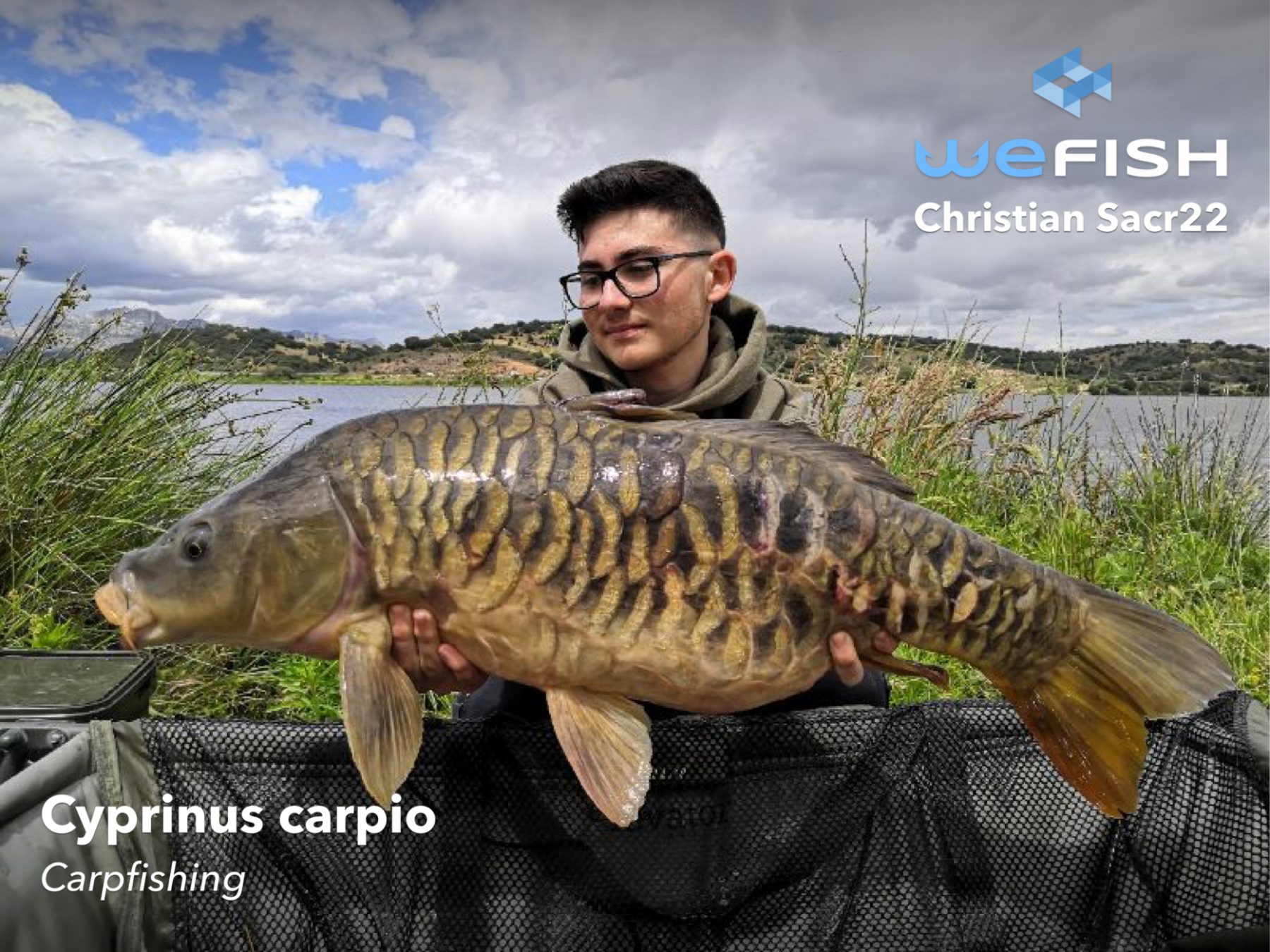 Live bait
It consists of using live fish as bait. It is important to take into account the legislation since there are areas where this type of fishing is prohibited and species that cannot be used as bait. This technique is very effective in salt water.
Float fishing
Float fishing is a traditional technique consisting of using a float or buoy in calm water areas. It is a comfortable but very technical modality, the fisherman must know how to read the water.
Rockfishing
It is a relatively new type of fishing that is carried out on rocky bottoms to catch small prey. The material used is very light, similar to the one used for spinning. A subtype of this modality is Hard Rockfishing.
As an example we leave you a video of the Fisherman's Life channel in a Rockfishing day.
Jigging – Jig fishing
Jig fishing, also known as vertical fishing, consists of casting leaded lures (jigs) from a boat that are dropped to the bottom. It is very effective in catching large marine predators.
Some subtypes are jig casting (jig casting from shore) and slow jigging (the same as jigging but with slower movements of the lure or jig). You have all the information necessary to get started in this modality, in this jig fishing guide for beginners.
Trolling
Trolling fishing is done from a boat, dragging the lure or bait with the boat in motion to attract predators. This type of fishing is very popular in salt water when deep-sea fishing is done, and can be both surface and bottom.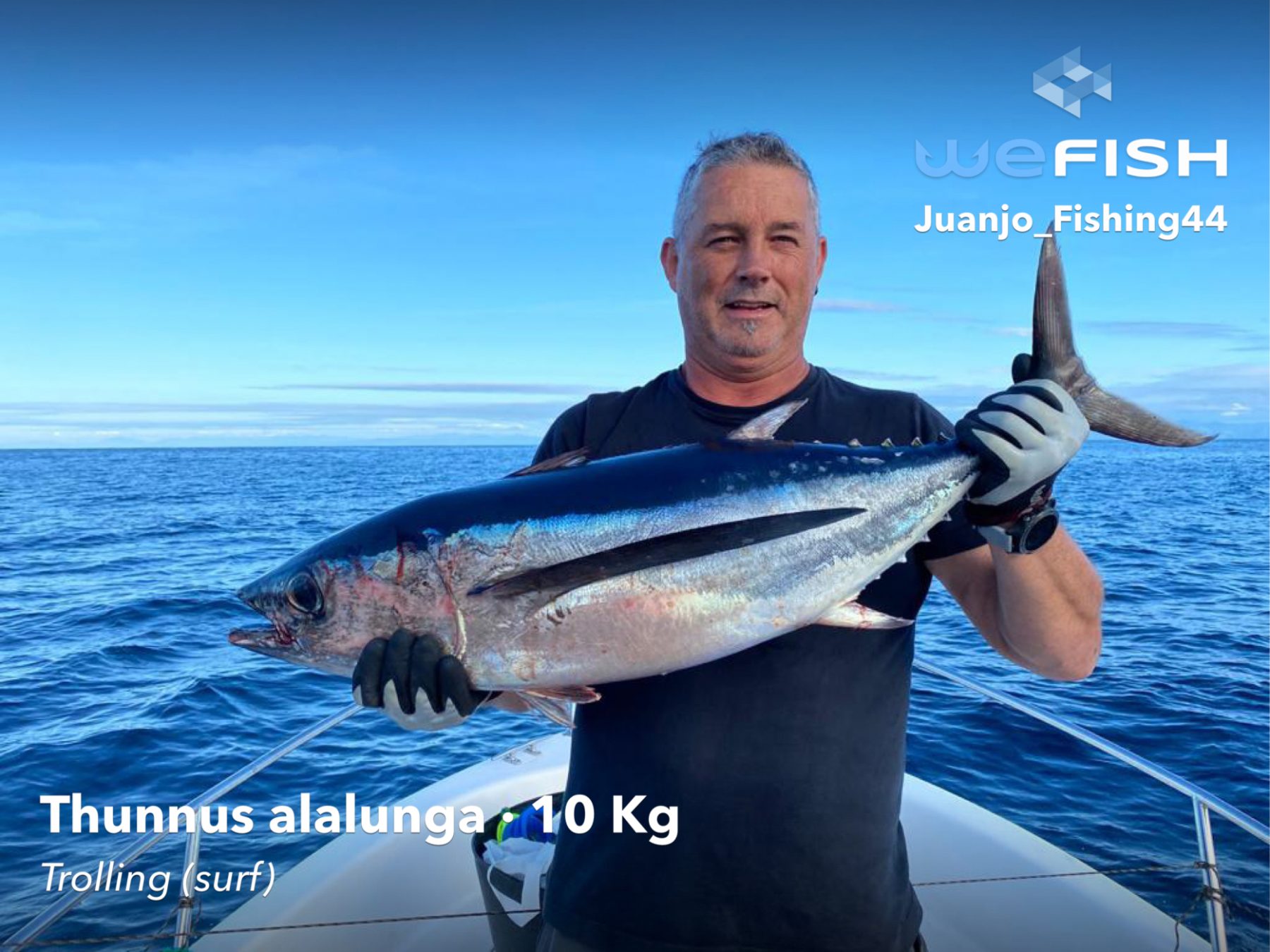 Spearfishing
It consists of 'hunting' the prey by using a harpoon submerged in water. For this type of sport fishing it is important to take into account the current legislation in each area.
Vertical fishing
If it's in salt water we will be referring to Jig fishing, already explained previously. If it's in fresh water, it consists of dropping the lure from a boat, float tube or kayak, and with the help of a sonar we will get the bite.
Feeder
Feeder fishing is a freshwater bottom fishing technique, similar to carpfishing, in which a bait-filled groundbait is placed close to the hook.
Fly fishing
This ancient modality is practiced mainly in fresh water, and a lure called fly is used. It is a somewhat advanced technique due to the movement that must be made to cast. Some subtypes within fly fishing are nymph fishing, streamer fishing or tenkara fishing.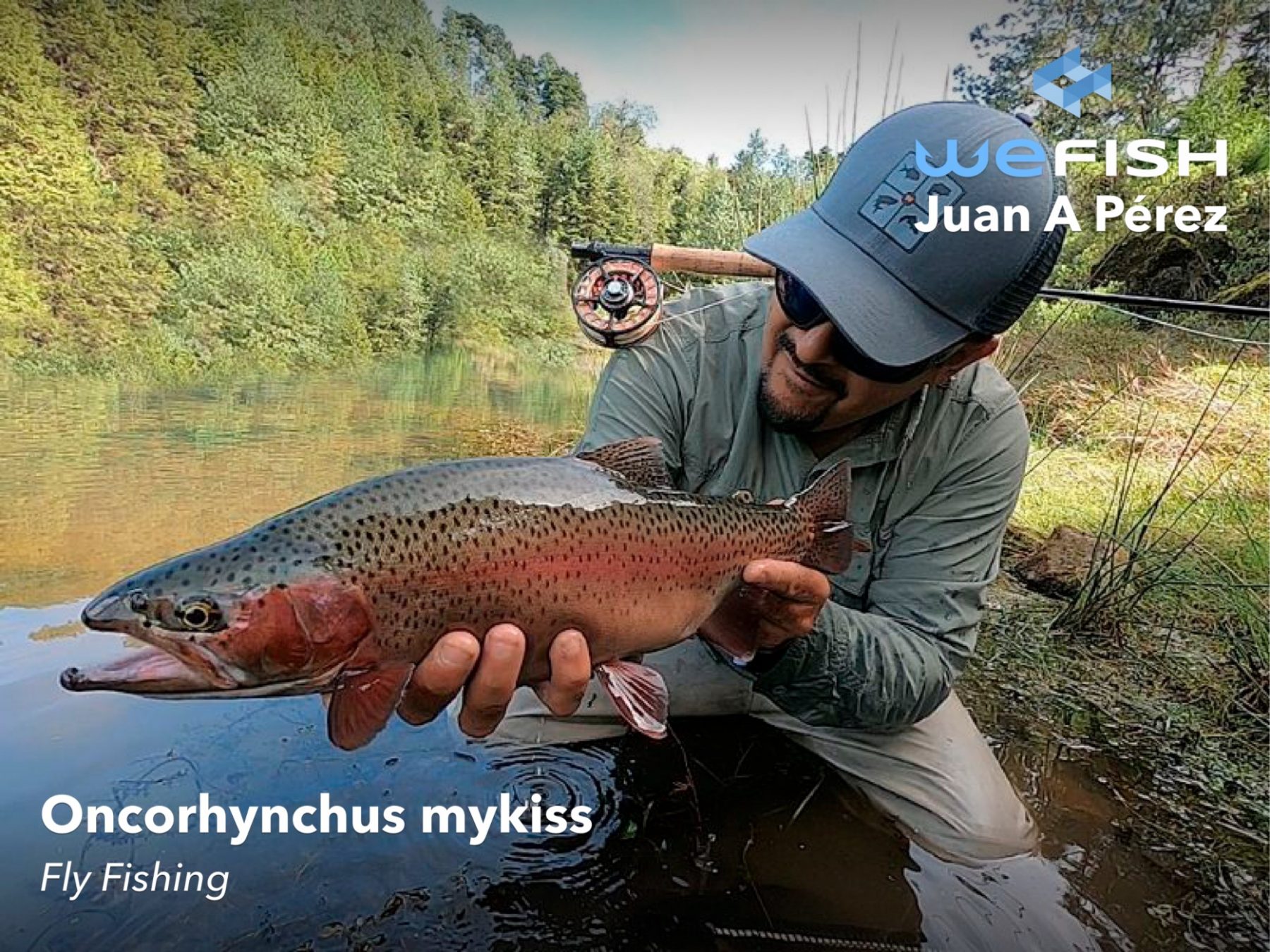 Big Game fishing
Big Game fishing is a type of deep-sea fishing. It's a method used to catch large saltwater species from a boat, such as tunas or sharks, and the material used must be robust and resistant.
Darting
In this new technique of fishing in salt water, soft plastic with a jig head is used that will be collected with touches of the tip of the rod.
Chambel
It is a form of deep-sea fishing, in which the tackle is thrown under the boat to try to attract the fish.
---
Rest of fishing techniques
At WeFish we want to cover everything and not leave out any type of fisherman or fisherwoman. Therefore, among the rest of the fishing modalities that you can find in the app we have:
Ajing.
Bolognese.
Clonk.
Cork fishing.
Coup.
Deep drop fishing.
English fishing.
Finesse.
Ice fishing.
Popping.
Tai rubber.
So far the compilation of all the fishing modalities that are in WeFish, without a doubt the most complete fishing app. Do you miss any? Do you want us to make an introductory guide of any specific modality? Leave us a comment!