Crappie fishing is lauded by many anglers for a combination of crappie's characteristics that make it pure fun. So why is the crappie such a popular gamefish for sportfishing? How can we catch them? What is the best season for crappie fishing? Are there several species of crappie? How can we like such a small fish so much?
Knowing how to fish for crappie may seem simple, but it is pretty complex. These elusive fish are difficult to locate and incredibly fun to catch. We will tell you about the best crappie fishing tips. Species whose strike is often so soft, but it puts up a great tussle. We help you to understand their habits, choose the correct lure and know the best places and the best season to go crappie fishing.

All you need to know about Crappie Fishing
There are two species of crappies, Black Crappie (Pomoxis nigromaculatus) and White Crappie (Pomoxis annularis) and many anglers do not notice the difference. You can probably catch both species in the same place, side by side. How do you tell the difference? Both black and white crappies can have color variance that is affected by their habitat, age and colors of the local breeding population. The white crappie is generally lighter colored than the black crappie. From some waters, black crappies are more black and gold. The white crappie´s body tends to be a bit more elongated than the black crappie´s, but the overall size and weight ranges for both are very similar.
Crappies average between 4 and 11 inches in length, although it is not unusual to find some that measure up to 15 inches. They are native to North America, but can be found in many countries around the world right now. If you wonder where you can practice Crappie Fishing, this species thrives in warmer waters, often large lakes and slow-moving rivers, lakes and streams with clear water with structures like scrubs or sunken trees.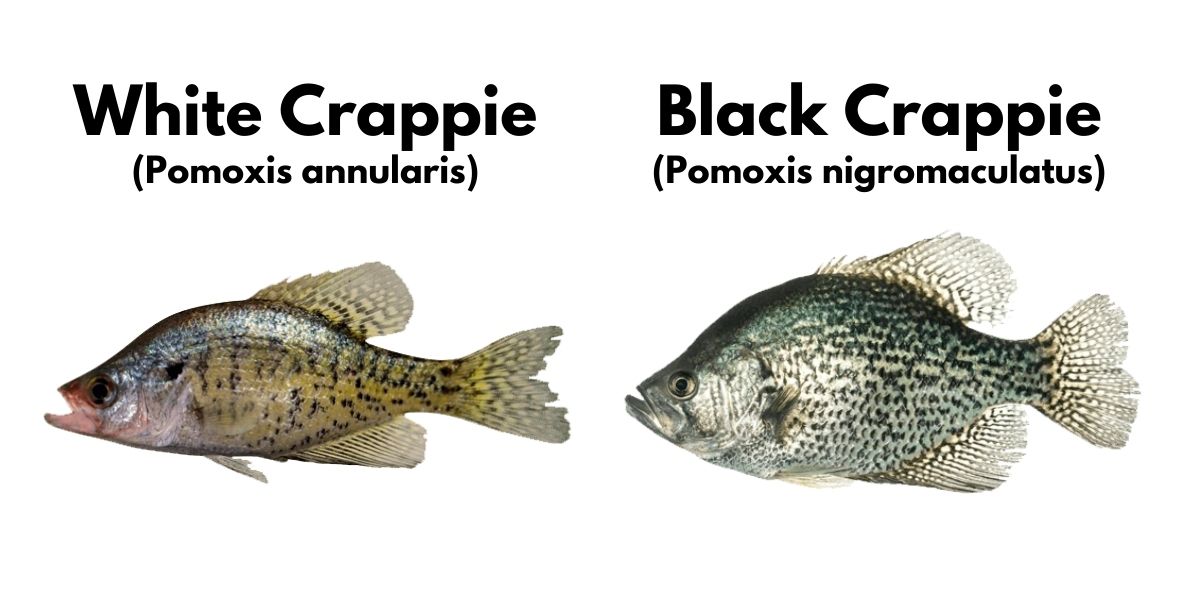 Best place for Crappie Fishing
As we have indicated above, it is in no way difficult to find a good place to catch crappie, they are everywhere or they are nowhere to be found. We are going to teach you some crappie fishing tips to find this species. There are some main places where we can find crappies easily.
Some of the best sites to locate crappies are rivers, lakes and streams with clear water. Crappies are freshwater fish that are abundant in nature and are found in many rivers and lakes around North America.
Crappies like to hang out in covered areas, so you can search for them among scrub, submerged trees, or other debris piles. Here is a Crappie Fishing tip: You can build a comfortable place for crappie where they feel safe, as a way to attract them to a certain part of the lake. Take large branches and sticks to an area of the lake, then let it fall to the bottom. Most likely the next time you visit, the crappie will be nearby.
Close to piers and docks. If there are no natural shelters on the water, crappies inhabit near these human-made constructions. These locations are ideal for those who want to catch crappies.Look for clear water. When the water is muddy, it can be difficult for crappies to see the lure. Crappies find their food by sight, not by smell, so they may never bite if the water is too dirty. Find a place where the water is clearer and use a shiny lure.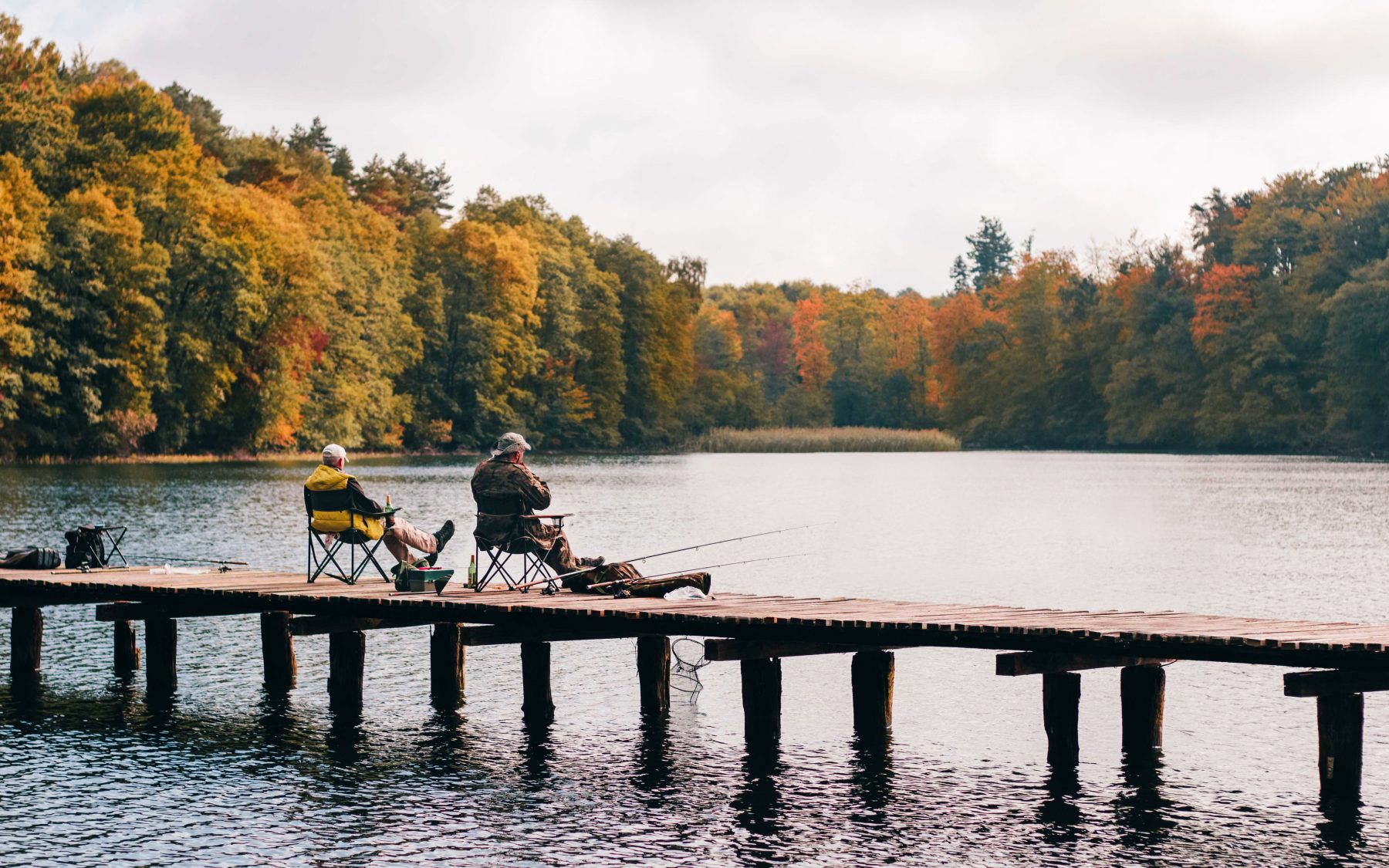 Best technique for catching Crappie
Crappies are attracted to woody cover regardless of the time of year. A good rule is to fish shallowly during spring and fall, then deep fish during summer and winter, but when we are trying to locate a good place to catch crappie, focus on piles of bushes or other cover and let the crappies indicate to us which depth they prefer on any given day. Anyway, the best modalities for crappie fishing are jigging and casting, in these ways we can vary the depth of our bait or lure to find crappies.
Jigging
We use this technique more in winter and summer seasons, when we will have to look at deeper places. To catch crappies by jigging, simply drop the lure directly into the brush until it hits the bottom. Then slowly reel up until you feel a bite. Be mindful of how deep you get a bite and focus on fishing at that depth. A productive method is to use a very small jigging spoon. Fish vertically on a deep brush and raise and lower your jig. Crappie will often hit the spoon while it is fluttering.
Casting
Casting is preferable during spring and fall. When fishing in shallow brush or in very clear water, we may need to move away from the brush and cast. Throw the lure past the brush and let it sink to the bottom in a tight line. Recover slowly until it comes in contact with the brush. When you feel the bait go over a branch, let it sink in again. This way, your lure is penetrating down into the brush.
As we well know, fishing is not an exact science. There are days when the crappie will only pick up a jig or minnow that is floating almost motionless.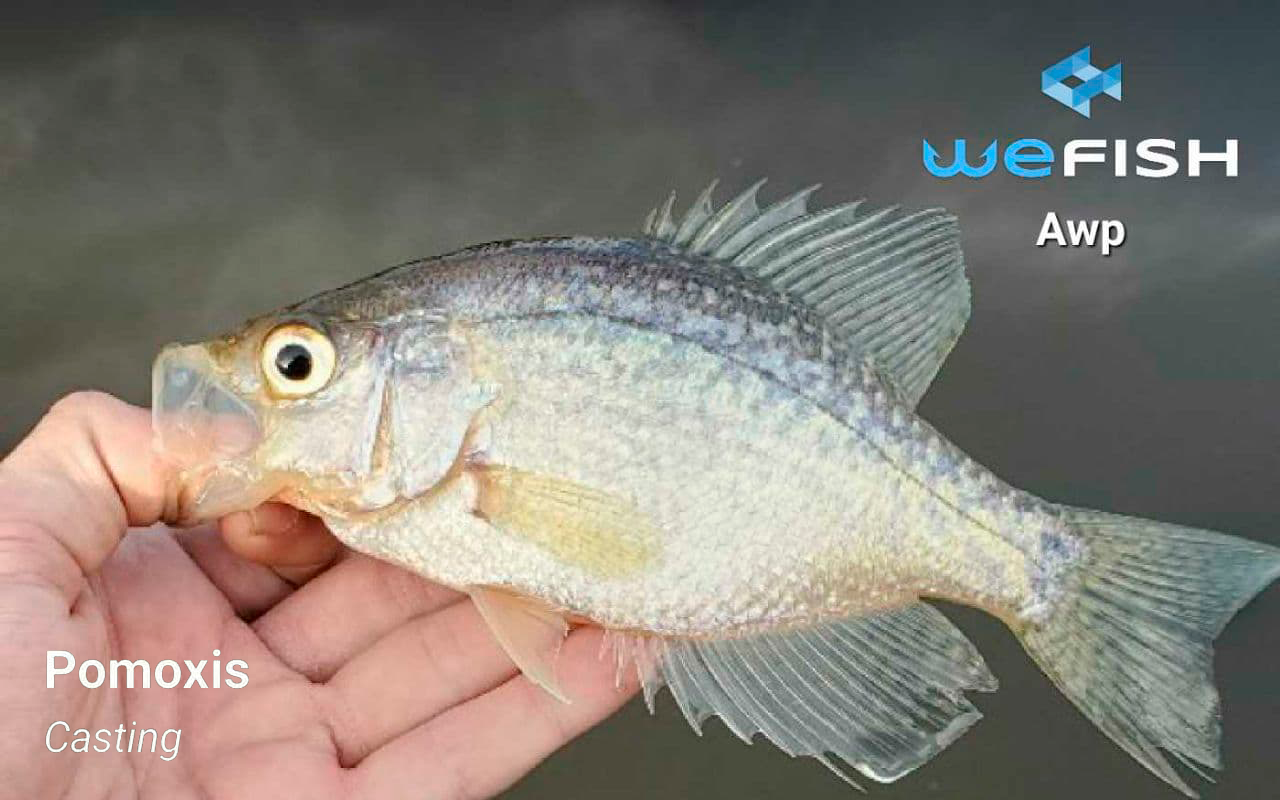 Best lures for Crappie Fishing
You do not need very expensive equipment to crappie fishing. This species can be caught with almost any light fishing equipment. Use a simple rod, reels are optional. Most crappie anglers use the simple rod, and it is quite effective. You can use an inexpensive rod or an ultra-expensive fiber or graphite rod. Both catch crappie. Lightweight rods are usually best for crappie fishing.
Since almost all light fishing equipment works for crappie fishing, we are going to focus on lures necessary for catching them.
Crappies are not known for their selectivity. As they invade the shallow waters to spawn or stay there to protect their young, they will eat almost anything they can fit in their mouths.
Jigs are the most popular lures for crappie fishing. There are untold styles and colors available. The best jig for you is the one you develop the most confidence in. Try several varieties and chances are that one will soon become your favorite. Crappies find their food by sight, not by smell, so they may never bite if the water is too muddy. Therefore it is more effective to use shiny jigs.
If you are going to practice more surface fishing, it is recommended that you take into account some spinners. These can add extra shine and vibrancy that will attract crappie in stained or muddy water. And as always, fishing is not an exact science and we should take a small selection of other little lures for use in situations where jigs are not effective.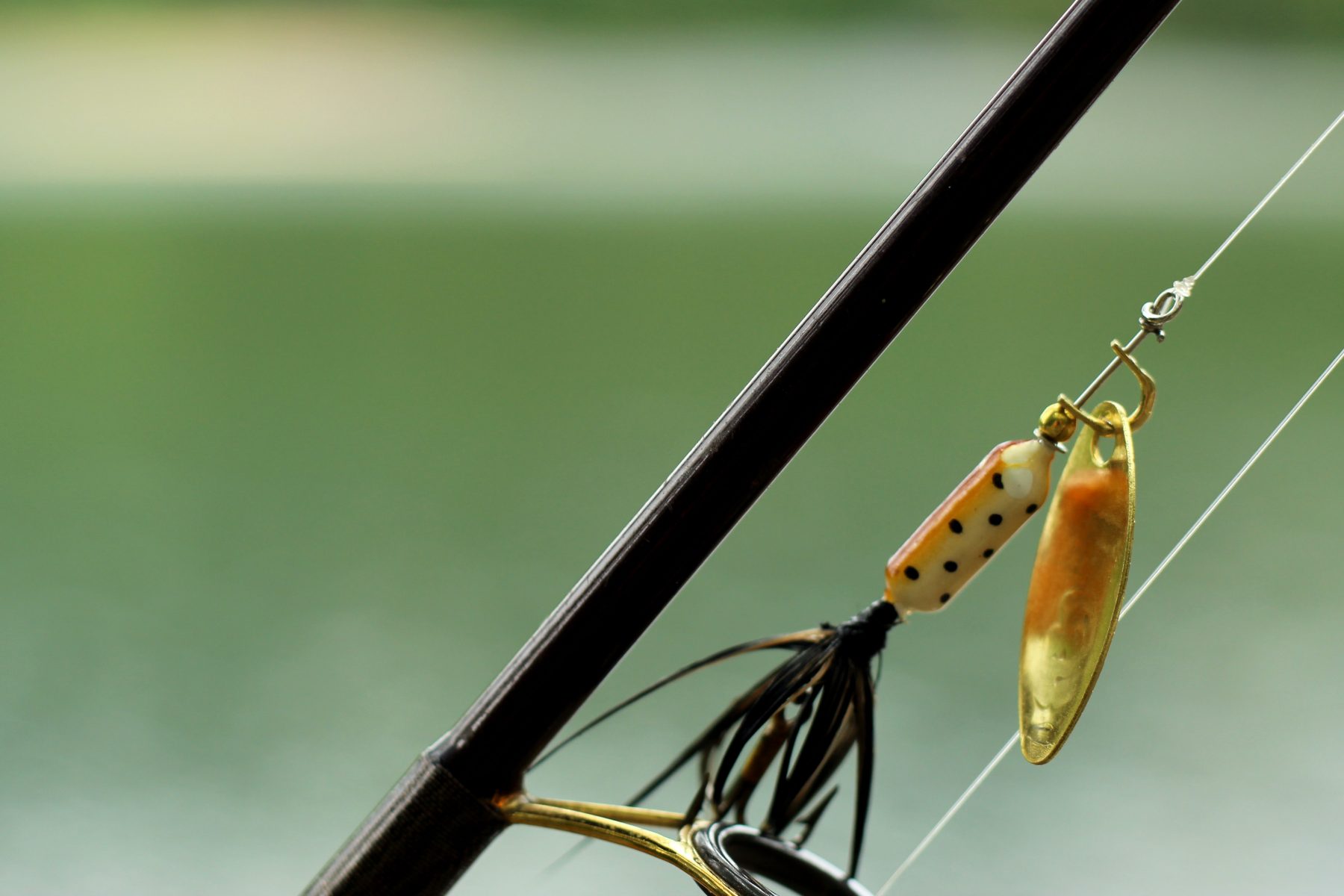 Best season for Crappie Fishing
You can locate the main crappie fishing areas throughout the year. Although the best time to crappie fishing is winter, we explain why and the best tips to catch crappie also during the rest of the year.
We start with what matters most, we are not here to waste time, and we talk about the best season for crappie fishing: Winter. When the temperature is low, the crappie stas in deeper water. The best places to find them are in the center of the lake, where the water is deepest. Due to the cold, crappies take longer to bite, so you will have to spend more time waiting before catching one. With cold, many anglers keep their fishing equipment, but the bravest take advantage because winter can be a great time to catch the biggest crappie of the year.
We will look for shallower water for spring crappie fishing. Maybe it is not when we will take the biggest crappies but when it will be easier to catch them. As we have indicated previously, some of the best sites to locate crappies are rivers, lake's shores and streams with clear water and they like to hang out in covered areas, so you can search for them among scrub, submerged trees, or other debris piles. Fish near brush and wooden structures that are closer to shore.
To escape the summer heat, crappies move to deeper water, cooler water at about 8 to 25 feet. However, a good trial and error method is another good method. For summer crappie fishing, we can use jigging, because we could vary the depth of our bait or lure to find crappie. Once you find out how deep they are, you can catch a lot.
Lastly we have fall crappie fishing, when crappies are generally very predictable and aggressive. Docks are a prime location for fall crappie fishing, where they can be caught in the upper 10 feet of the water column. Casting is preferable during this season. Let the jig sink, then slowly recover. Crappie will also move into shallow water on warm fall days, where you can catch them in the scrub.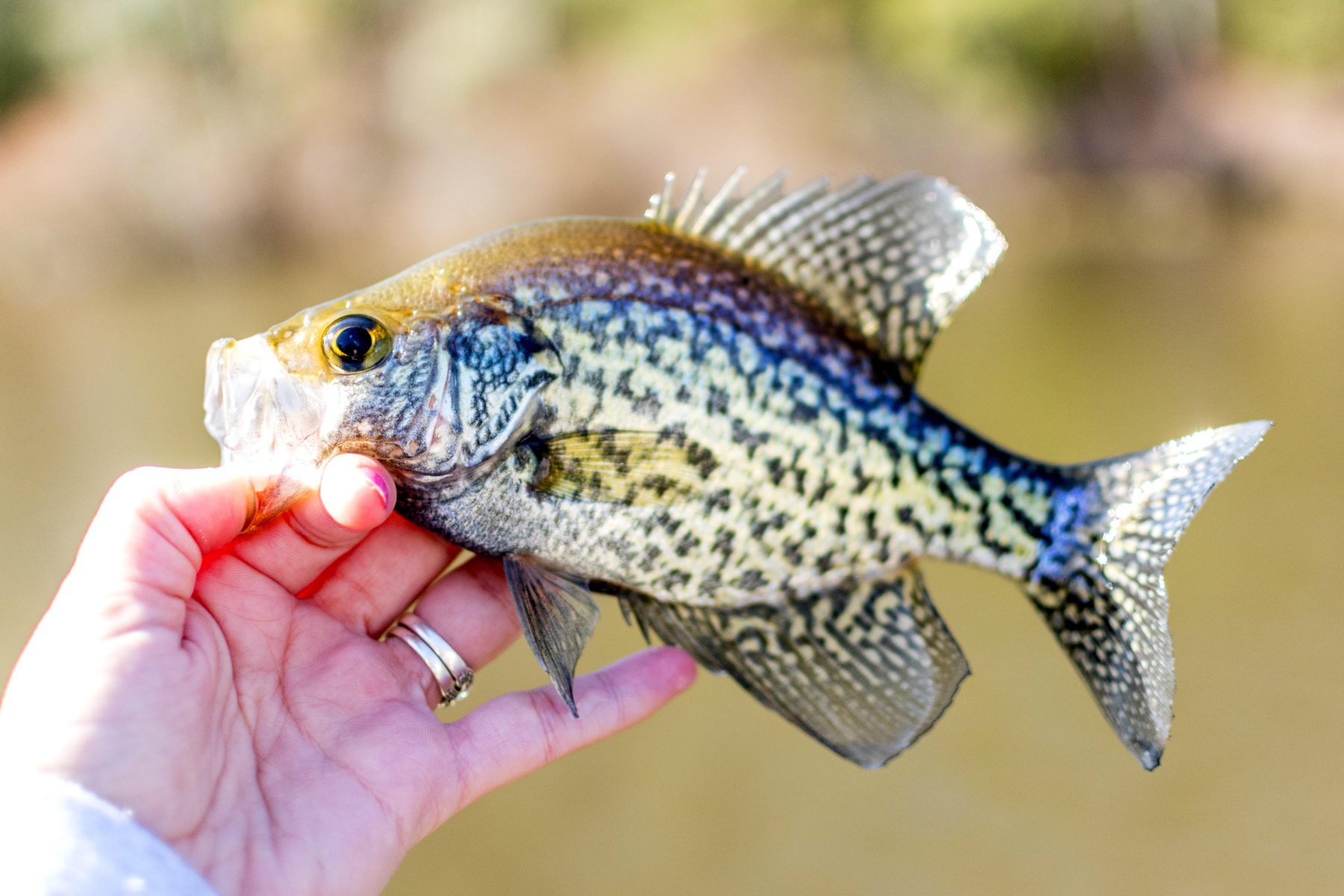 How to Catch Crappie
With light fishing equipment, a deep understanding of crappie habits that we have provided you, and a little luck, you can catch crappies on almost any of your fishing journeys. We know that crappies change places depending on the temperatures and the weather. The best thing is to know the best fishing forecasts to know where we should go to be able to catch as many as possible. Therefore, it is highly recommended to consult the fishing forecasts of WeFish App, to have the best chance of crappie fishing success.