There is a fishing heaven and it is called Florida. 'The Sunshine State' is one of the best places for fishing, as it offers so many different options for us anglers: incredible deep sea fishing on the Gulf of Mexico, amazing lakes to reel in any type of bass and the majestic Atlantic, the best place for big game fishing. From WeFish we strongly recommend you to be well prepared before going fishing in Florida and get your fishing license.
But before trying to grow your WeFish Fishing Diary with incredible species from Florida, you must make sure you follow Florida's fishing regulations or you could end up having some troubles. Florida has its own fishing regulations and it is necessary to get a license before casting in Florida's waters. So pay attention to this post, dear WeFisher, because it is important to be well covered while fishing in Florida state.
But I am from Florida, do I really need a license too? Yes, almost all visitors and residents need to purchase a Florida fishing license in order to enjoy casting in Florida's waters.

Let's check who really needs a license in Florida
As mentioned before, almost everyone who wants to go fishing in Florida state must be covered with a Florida Fishing license. It is necessary for residents aged 16 to 65 to have a license with them while fishing. For non-residents it is a bit more strict, all non-residents over 16 must get a Florida fishing license with them when casting in Florida's waters, otherwise they will be doing it illegally.
But not everybody needs to be covered, the following groups don't need to pay to fish:
Residents receiving food stamps or benefits are allowed to do land-based saltwater fishing without a license.
Florida residents with severe disabilities do not need to pay to fish with a Florida Resident Disabled Person Hunting and Fishing License.
Any Florida resident can ask for a free shoreline license, allowing them to fish saltwater species from land or structures attaches to the land
Military personnel from Florida who are home up to one month do not need any kind of license to fish.
It is important to make sure you bring with you all documentation proving you don't need to purchase a license for fishing in Florida if you belong to one of these groups.
Frequent questions about Florida Fishing License
I am going to Florida just for a couple of days. Do I really need to purchase a license?
Yes. It is important to be well covered while fishing in Florida. The good news for visitors who only want to enjoy saltwater fishing is that they can avoid purchasing a license if they book a fishing expedition with any of the thousands charters in Florida. All fishing charters cover licensing for everyone in their trips, so saltwater visitors do not need to purchase any license. However, freshwater charters do not offer this service and do not cover their customers.
But if you only want to cast some lines from shore, you can find some licensed fishing piers to fish without any need to be covered by any license.
Who is considered a Florida's resident?
In order to be sure if we need to purchase a Florida fishing license or any type of license purchase, first we need to know if we are considered a Florida's resident
A resident is any person who has declared the state of FLorida as his/hers state of residence, she/he must have a Florida driver license or an identification card with its address set in Florida. And it must be verified by the Department of Highway Safety and Motor Vehicles (HSMV).
Also people with a declaration of domicile in Florida, homestead exemption or a Florida voter Registration card are considered Florida's residents.
I am an active duty United States military in Florida, I am a resident?
All military personnel stationed in Florida, including husbands/wifes and dependent children residing in the household, with military orders, are considered to be a Florida resident.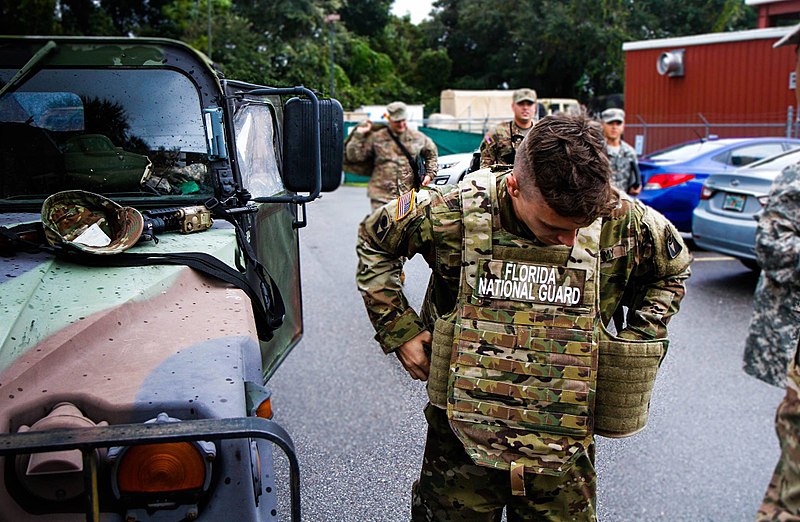 I am a 65 or older Florida resident. Do I need to purchase a license?
No. Senior Florida residents do not need any license for fishing. However, they may need special permits for harvesting some species such as Tarpon for example. All residents over 64 must carry with them a proof of age and address while fishing. A driver license it's enough.
I am a Florida resident with disabilities. Do I need a license?
Yes, but it is free. You can apply for a 2-years or 5-years license, depending on the disability, which allows you to fish in both, fresh and saltwater, and to harvest Lobster and Snook. For other special species you must ask for a permit.
I spend half the year in Florida and I own a property there. Can I get a resident fishing license?
It depends. You must have an ID or driver license from Florida, otherwise you are not considered to be a resident.
---
We hope WeFisher that with all this information now you feel more ready to grab your rod and head off to 'The Sunshine State' and enjoy incredible fishing. But if you feel like investigating more, do not hesitate to read other articles we have created regarding this topic.