We're starting a new section on our WeFish blog where we will be showcasing all those unique places, perfect for fishing. We like to explore those corners of the world that hide magical places where you can disconnect and enjoy the wonders of this sport. We start this new feature talking about a town in the northwest of Patagonia, Argentina. We will get to know what fishing is like in San Martín de los Andes. What are the most common species? Where are the best places there to fish?
Why is this place so special? 
San Martín de los Andes is a city located on the southwest of the Neuquén province, in the Argentine Patagonia. It is found, as its name indicates, in the Andes Mountains, on the eastern shore of Lake Lácar. A tourist area full of peace and tranquility, surrounded by the Lanín National Park, made up of approximately 400,000 hectares of Andean-Patagonian forests. This is one of the main reasons why San Martín de los Andes belongs to the most important tourist spot in Argentina.
What species can we find in San Martín de los Andes?
Fishing in San Martín de los Andes is exclusively of the freshwater type. As it is a region with spectacular lakes and rivers where you can practice fishing, you'll be able to find places with a magical touch where you can enjoy this sport in a way that you have not experienced before. One of the best things to do is wading, crossing the river on foot and looking for the best fishing spots. Also by boat, crossing rivers or lakes enjoying this incredible landscape. Due to the great multitude of freshwater species, fly fishing is also very popular in San Martín de los Andes. But let's get into detail: What species will we find?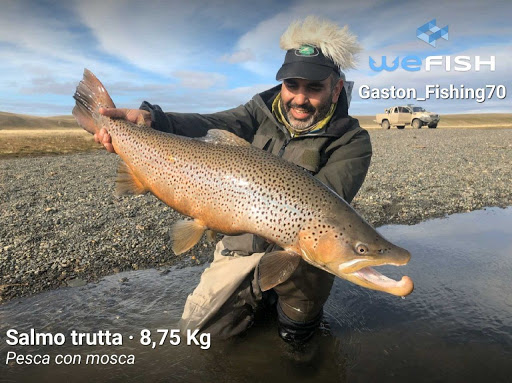 Landlocked Salmon. It is called "landlocked" for its behavior in freshwater, although it is a species that can also live in salty water at some points of its life. Sometimes its weight can exceed ten kilos. Its characteristics make it the species with the highest sports value in the province.
Rainbow Trout. One of the characteristics that most attract attention of this species are its ventral fins, which allow it to make very fast movements and makes fighting with this fish one of the most fun.
Brook trout. Without a doubt, one of the most spectacular specimens that a fisherman can find in this area. They usually weigh approximately five kilos. They are the least numerous trout but their search and catch are one of the most gratifying.
Brown trout. In the Patagonian area, the majority of what trout eat are fish, sometimes even other brown trouts, which makes them weigh more and reach larger sizes. In this area, a brown trout can reach ten kilos.
Perch. In the Neuquén area we can find different types of perch. It is a native species and they are found all throughout the province. It usually weighs around three to four kilos.
Where can you fish in San Martín de los Andes?
Fishing in San Martín de los Andes is done mainly on the best rivers in the Patagonian area.
Chimehuin River. It is highly rated for the excellent fishing of trout and other species in the area. It is a river with crystal clear water, making it a perfect surface for float fishing or sight fishing.
Collón Curá River. Its slow and calm waters make this river one of the most effective points for trout fishing in the entire Patagonian area. The species that you can find in Collón Curá are spectacular fighters, which makes for a fun adventure.
Quilquihue River. Approximately ten kilometers from San Martín de los Andes, it is an affluent part of the Chimehuin River. It is a fantastic place to fly fishing along the river, on foot.
These are not the only ones; you can also find other fantastic places like the Malleo river where you will easily find fighting trout. Also the Limay river, rich in rainbow trout and brown trout.
Our recommendation
If you want to enjoy a great fishing adventure in San Martín de los Andes, we recommend that you take a tour of the area. But if you are not familiar with this little corner, perfect for fishing, it is best to get the help of an expert in the area.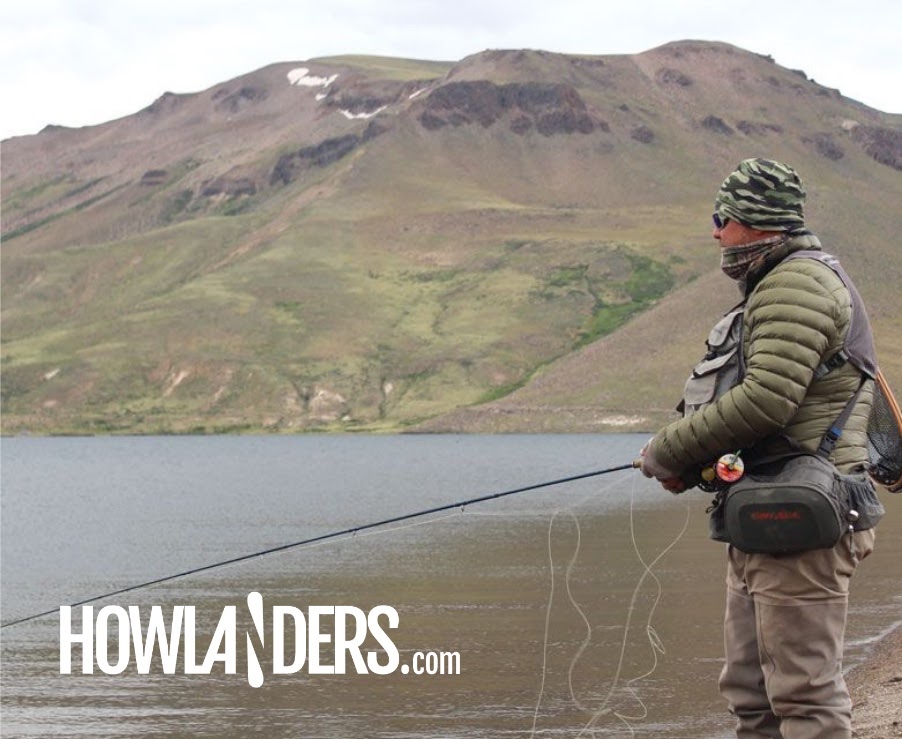 Howlanders, for example, can teach you everything you need to know about the area. Their team of tour guides can recommend the best hot spots, where you can enjoy varied and abundant fishing. Whether you are an expert in fishing and its trips, or wanting to live this unique experience for the first time, this company could be very useful, as they know the area perfectly and can show you its secrets. They can also recommend the best areas to visit and guide you towards the delicious native food in an area full of ​​nature.
You also have the option of choosing the fishing method you prefer, be it wading, while walking and in direct contact with nature and the majestic rivers in the area, or sailing in a boat, headed for strategic places and enjoying a greater possibility of bites. They will also provide you with all the equipment needed for you to practice fly fishing, one of the most effective fishing modalities there.
Live an unparalleled fishing adventure in San Martín de los Andes. Follow us on our social media channels to learn about new and incredible places for fishing around the world.