Ready to get your fishing licence? Florida is one of the most privileged places for fishing around the world. This is because almost all fishing techniques can be practiced in the "Sunshine State", as it has a wide variety of species both saltwater and freshwater in the area. And as always, we want you to be able to fully enjoy fishing in a totally legal and safe way, that is why we go over how to get a fishing license in the beautiful state of Florida. Once you have your fishing license, you will only have to worry that the fish of your dreams does not escape.

Warning: If you hook a fish and you are not covered by a license, you could get a fine because of that. Be sure to stay up-to-date with any local regulations. Long story short, all non-residents over 16 and any resident age between 16 and 65 need to purchase a fishing license before heading out. Any Florida residents get a free Shoreline Florida fishing license which allows you to fish for saltwater species from land or from structures that are attached to land.
What you should know before getting a fishing license in Florida
There are lots of questions on the internet about who needs a fishing license, whether you need one when you are hopping on a charter boat and what are some of the exceptions. We are going to address some of these questions so hopefully you spend less time looking for answers and more time fishing.
Florida offers a wide variety fishing package. It is important to know which one is right for you. The two main types of licenses are saltwater and freshwater licenses. Just some words of advice if you will be fishing in anywhere where you might be targeting a mixture of both freshwater and saltwater species, we recommend getting both types of fishing licenses. Annual Florida state fishing licenses are valid for 12 months from the date that they are issued.
The news for visitors coming to Florida is that all saltwater fishing charters cover licenses for everyone on board so you do not have to worry about purchasing one on your own. However if you choose to fish with a guide in freshwater you will need to purchase your own license.
You can fish for most species with a regular saltwater or freshwater fishing license, however there are some species that require additional tax. These include Snook, Tarpon and Spiny Lobster. Also beware of seasonality for certain species such as red snapper in federal waters. For more information, you can consult our post about how much is a Florida fishing license.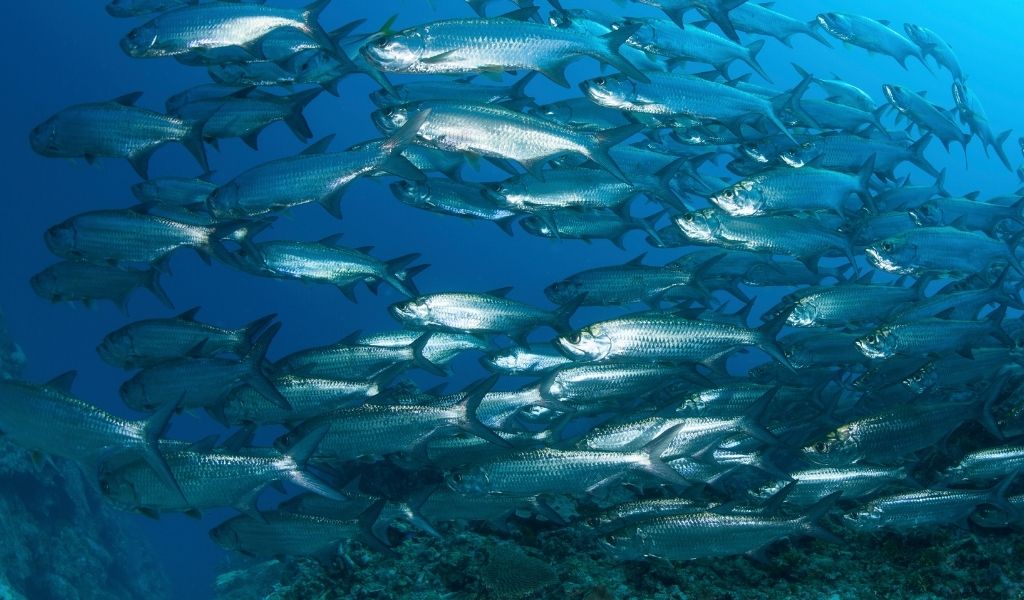 When do we need to get a fishing license or not?
It is very important to know anyone involved in any type of fishing activities needs to purchase a fishing license. Penalty tasks are $50, so make sure all your paperwork is in order before you head out on the water. Cheaters caught fishing without a license will have to pay the Florida fishing cost of the license plus an additional fine.
For example, if you are helping your friend by baiting their hooks for setting up any of their gear you will also need to purchase a fishing license. If you are hopping on a saltwater charter you will not need to buy a fishing license, and you will need a license to fish from a pier in Florida as well.
As we have explained before, all non-residents over 16 and any resident age between 16 and 65 need to purchase a Florida state fishing license. If you are 65 and over and are from out-of-state you will still need a regular salt or freshwater fishing license. Senior Florida residents can fish for free, but must bring proof of a name and address.
There are some exceptions: Florida residents with severe disabilities can fish for free with a Florida resident disabled person hunting and fishing license. Military personnel in Florida can fish for free if they are visiting home for up to a month. Florida residents receiving benefits or food stamps from the government can do land-based saltwater fishing without a license. are Because there are a large number of exceptions, for more information, you can consult our post about who needs a fishing license in Florida.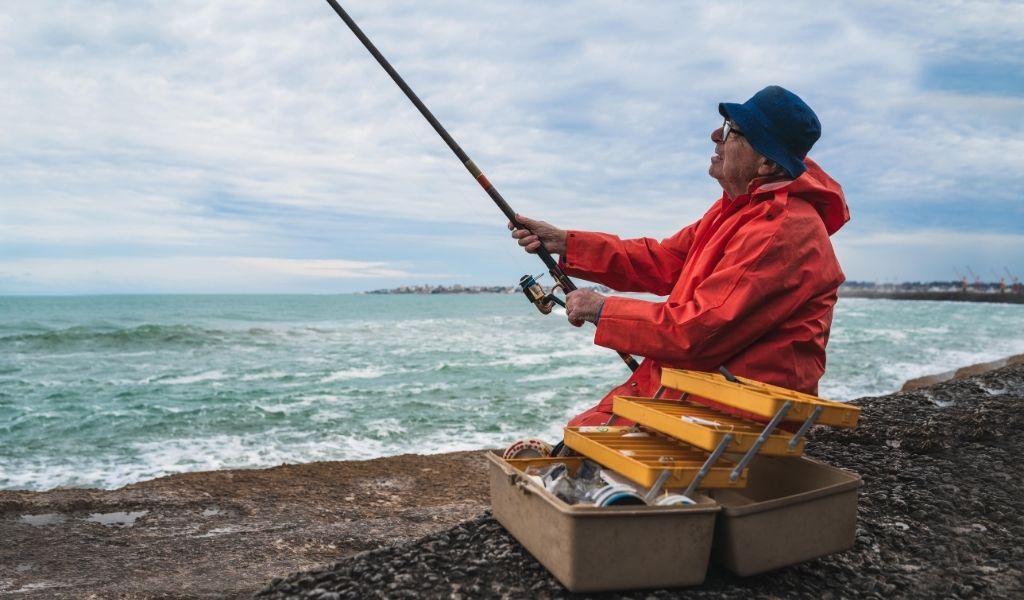 How to get a fishing license in Florida
Getting a license or permit to participate in outdoor activities in Florida is quick and easy, and we have several options: online, by call and physical. We can order a fishing license in Florida by these ways:
When we say that it is very simple, we actually mean that all you need is a number that identifies you (A document ID, a driver license number or even the last four of Social), and pay the corresponding price for the type of license you choose. You have the complete price list in our post about how much is a Florida fishing license.
The license catalog will vary depending on whether you are a resident or not, your age range and the activity you want to do, freshwater or saltwater fishing.
Telematically
Easiest way to purchase your Florida fishing license is online and you can do so at GoOutFloridaOutdoors.com. If you want more information, we recommend you read this article about fishing licences. If you want You must first create an account or log in, indicating whether you are a citizen of the United States or an international customer. Then you select the license you want and finally you make the checkout.
Through the Fish|Hunt FL App on iOS and Android devices and developed by The Florida Fish & Wildlife Conservation Commission . You have the possibility to get a Florida state fishing license in the palm of your hand. It is very easy to use and, through this app, we can buy a Florida fishing license, among other things. Users of the app can also access regulations, get a copy of their licenses and obtain weather information based on a geographical point.
If we prefer to be treated in a more personal way than the internet, we can also buy it over the phone to call the toll-free number 888-FISH-FLORIDA or 888-347-4356.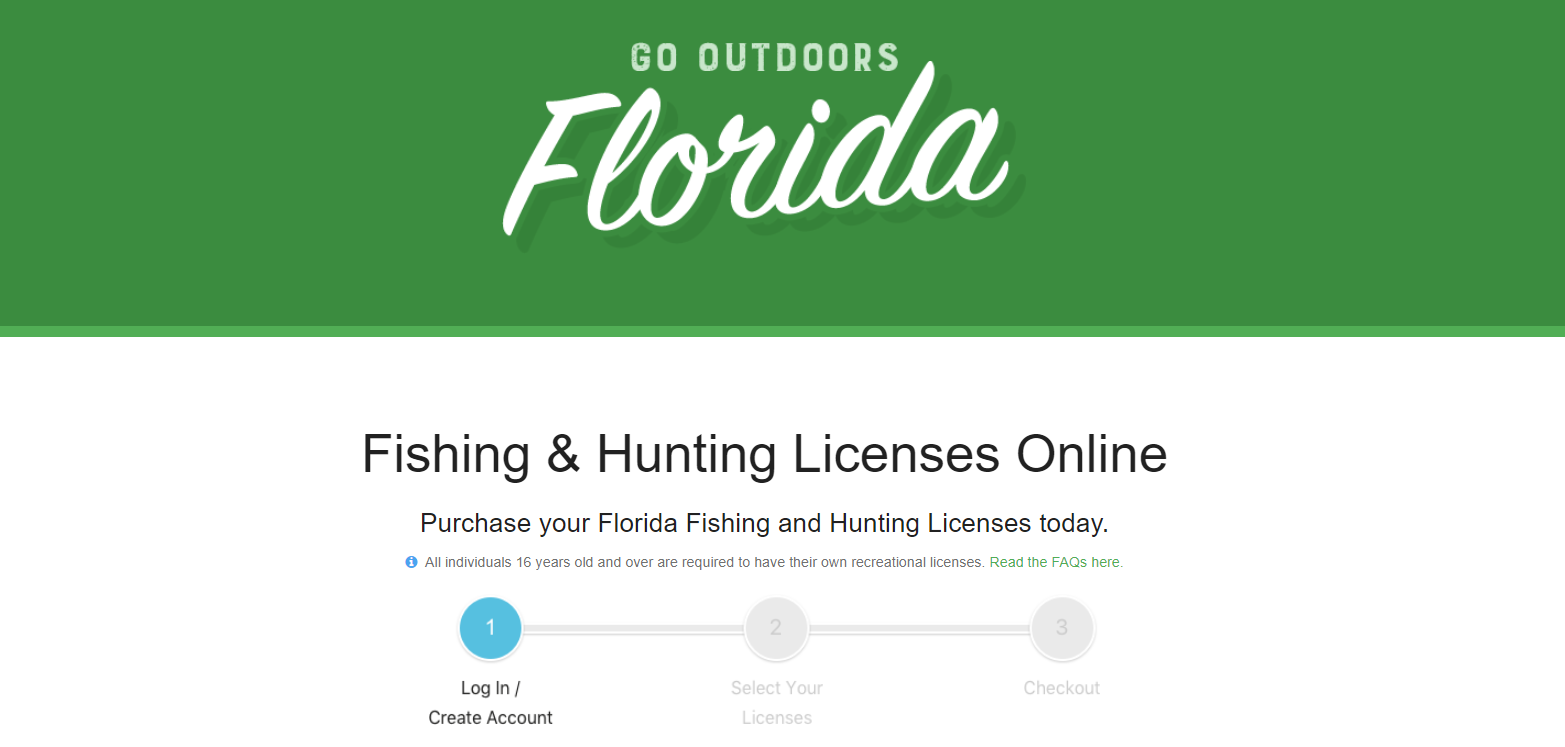 In person
Tax Collector's offices, and registered bait and tackle shops across the state. Each county in Florida has its own tax collectors office. Actually, some counties have an office in several points. You can go to the one closest to you to get your Florida state fishing license and you can find them, if you visit the Florida's department of revenue website. By selecting the Florida county you want and tap on "Go to Site", you will access the official tax collector website. There, you will have complete information about the tax collector, the address and the telephone number.
If you prefer to buy a fishing license in person, it is available at all register retailers such as WalMart, although you can find a complete list in our post "Who sells fishing licenses in Florida?"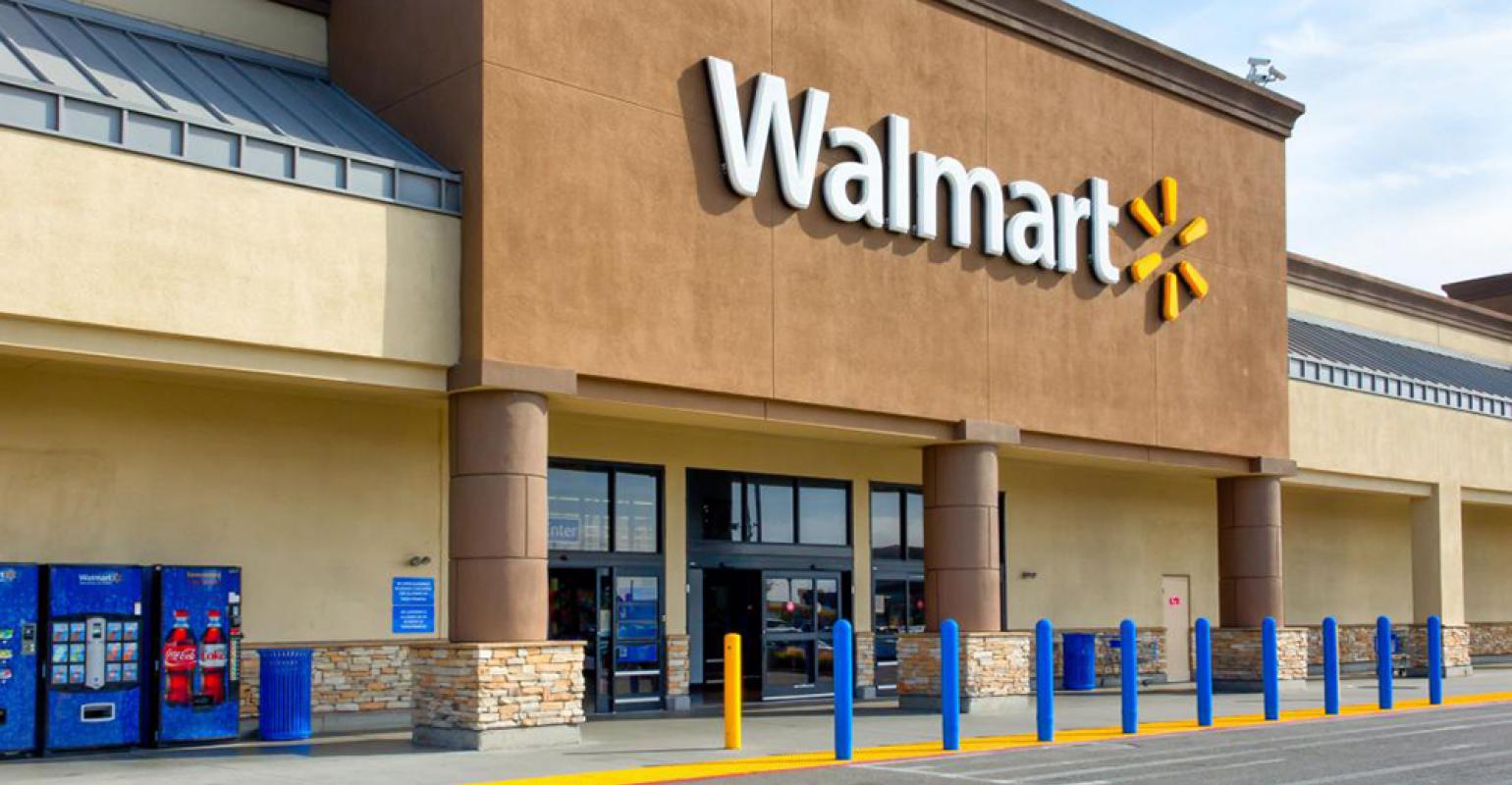 Can we view our current Florida fishing licenses?
Once we have obtained our Florida fishing license, we can view online our current recreational fishing licenses:
First, we must go to the FWC Recreational Licensing Issuance Services (RLIS) online license sales site at GoOutFloridaOutdoors.com. We will enter our identification information and click "Continue". Our current licenses will be listed. Click "Show License History" to see your expired licenses.
We asked you at the beginning. Now that you know how to get a fishing license in Florida, tell us: Are you ready to get your fishing licence and catch the fish of your dreams?
---
After reading this post, we hope you are clear about how to get a fishing license in Florida and how much does it cost. You already know that you have several options. Choose the one that suits you best and start fishing in one of the most desirable places frequented by American anglers and join the best fishing community in the world. Download WeFish and share your incredible catches with thousands of users with whom to learn and live a multitude of experiences.