We have a new wallet! Accumulate money for your next purchases and save even more on your fishing equipment. At WeFish we are constantly working to improve our APP, and this time we are once again committed to saving. Since we work with the best brands, we also go for incredible discounts.
How does the wallet work?
Every time you make a purchase of fishing equipment in our APP, overcome one of our challenges or level up, you can accumulate money to discount on your purchases. If you are a PRO user, we will refund 5% of your purchase, while for all other users, we will refund 2%. Cool, right?
In addition, there are other ways to accumulate money with your activity in WeFish, which we will communicate. Stay tuned and don't miss the opportunity to get your fishing equipment with a super discount.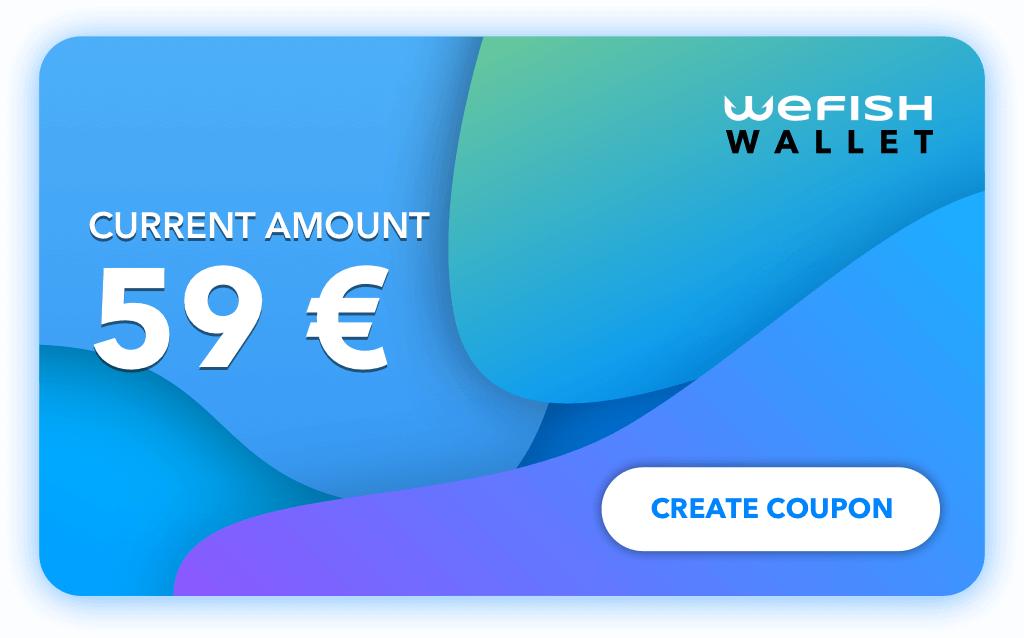 How do I spend the money in the wallet?
When you have accumulated money in your wallet and want to make a new purchase, you only have to access the Wallet section, by clicking on the corresponding icon in the application store. Once inside, click on "create coupon" and your balance can be used when you make a purchase in the APP.
The minimum amount to create your coupon is €5, which means that you need to have a minimum of that balance to be able to discount the money from your purchase. Keep in mind that these coupons are not combinable with other discounts or promotions.