Jig fishing has become in recent years one of the star modalities of sport fishing around the world, although it originally comes from Japan. From WeFish we tell you everything you need to know to get started in jig fishing: Technique, materials, species to catch, tips… We also have a surprise at the end of the post. Don't miss it!
Jig fishing or jigging comes from the word 'jig', the lures used for this modality, which imitate the vertical movement of a fish when it goes up to the surface (hence it's also called vertical fishing). This type of fishing will allow us to catch a large number and variety of fish.
To start warming up your engines and for you to see in a more visual way how this type of fishing, do not miss this incredible video: Fishing Popping & Jigging in Madagascar.

Jig fishing equipment
The usual equipment for the practice of this modality is light equipment that basically consists of a rod, a reel, and a mother line to which the jig is attached. It's true that specific rods and reels are currently being designed for each submodality of jig fishing so that each equipment will have particular characteristics. The possibility of different combinations is very wide, but let's see each component one by one.
Lures – Fishing Jigs
The jig consists of a hook that can be made of different materials, the most popular and effective being lead, and of different shapes of fish. Currently, the offer is so varied that you can buy an infinity of models and colors from hundreds of manufacturers and brands, and your choice will depend, for example, on the jig fishing submodality you're going to do, the weight of the species to be caught, the depth in we work with, the state of the sea…
We find 2 types of jigs mainly:
The soft jigs are made up of a large leaded head and a simple hook to which a small silicone body is attached. Their movement is quite realistic and they are very effective for slow-eating fish. In the bottoms, they are less effective because they go down slowly and they offer a lot of resistance to the water currents.
Hard jigs (similar to a knife) can be long or short and unlike soft jigs, they go down quickly and work very well in the depths.
A jig will be more useful to catch one species or another depending on the asymmetry of its profile and on the distribution of its weight (in the rear or central zone). The weight, which will affect the falling speed of the lure, varies depending on the model chosen but is usually between 60 and 400 grams.

Rods
Taking into account that this modality is practiced from a boat, the size of the rod is very important. The most common ones are between 1.5 and 2.5 meters, with actions between 80 and 250. Rods with inverted rings or spiral-shaped are recommended. It must also be light (less than 300 grams) and have a parabolic action to facilitate the movements of the lure, but strong and powerful enough to lift large fish, an optimal material is carbon fiber for example.
Reels
Power and comfort at the time of picking up are essential in this fishing modality, hence the importance of using a good reel with a quality brake to be able to adjust the picking up. The most appropriate is to use spinning spool reels with a low ratio (spool turns per crank turn), 4:1, 5:1, in order to give the lure adequate movement. It must be as light and small as possible but with enough capacity to harbor the thread.
Line
It's recommended to use braided lines of acrylic material, with high resistance, little flexibility, and little friction with the water. In addition, it has to be thin to have more sensitivity. The recommended measurements are from 0.35mm to 0.70mm. With a good fishing knot, a fluorocarbon monofilament will be added at the end where the lure will go.
Jig fishing equipment recommended by WeFish community: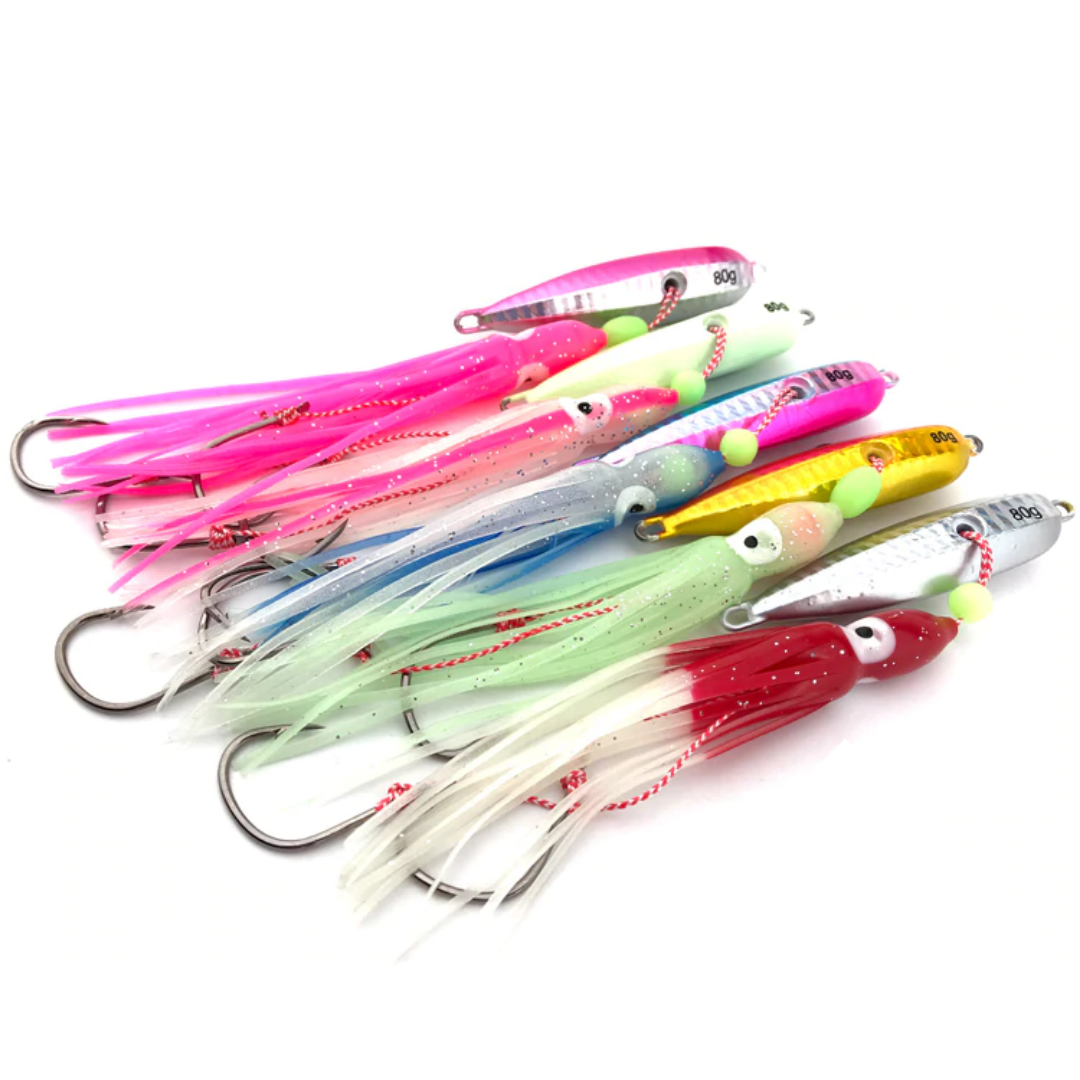 How to do jig fishing?
This fishing modality basically consists of the use of leaded lures from a boat that are dropped freely to the seabed. After this, the angler makes recoveries of the line at a constant rate, while moving the rod. The objective is to simulate the path of a fish that flees to the surface. This is extremely attractive for large predators and sizable species.
The movement that is given to the lure will vary depending on the depth of the water in which we are fishing, the specific type of lure, or the species that we want to catch. Sometimes the simple lifting of the lure from the bottom is also effective, letting it rest at different depths in order to attract the attention of our prey. The speed of picking up will be proportional to the type of fish and its feeding habits, as well as the currents existing in the area. It's recommended to start with long, slow, and gentle pulls from the bottom and increase the strength and pace as it goes up.
It's generally practiced in depths from 30 to 250 meters, so we will need a boat, and in areas where there are notable differences in depths, a lot of feeding of small fish and therefore large predators waiting. Like for example rocky or cliff bottoms, reefs… It's always best to move away to less crowded areas.
Predators on the seabed are the target prey of this modality, although the species that can be caught are very varied. We can catch tunas, kingfish, wahoo, snapper, grouper, dolphinfish, bonito, barracuda, bluefish, and many more. Although we will focus in this post on jig fishing in saltwater, it's worth mentioning that it can also be practiced in freshwater and catch walleye, crappie, panfish, lake trout, hybrid striped bass, smallmouth bass, and even muskie.
Submodalities in jigging
Light jigging or light jig fishing is an attractive and very popular technique in recent years, and it also generates good results. This modality implies using lighter materials and jigs of small size and weight, facilitating the catch of the species. Benthic fish (those closely linked to the seabed such as flounders or croakers) rarely leave these beds if the waters remain cold. In addition, some pelagic fish (those that are closer to the surface such as mackerels or tunas) will descend to the depths in search of food. Thus, and due to the orography of the coasts, light jigging becomes a star modality for fishing in medium depth or mixed bottoms.
In this submodality the typical heavy jigs are not used, but light jigs, rubber jigs and inchikus. The movement that we give to these lures should not be fast or aggressive, like that of a jig, but quite the opposite. The usual thing is to make slow movements so that they move in a similar way to how a small cephalopod that moves close to the bottom would do it.
When jig fishing is done from shore, we will be talking about Jig-Casting, a mix between spinning and jigging, or about shore jigging. In this fishing submodality, long casts are made and the lure is picked up as in spinning fishing, with sawtooth movements.
Organic jigging or live fishing is a variant of jig fishing in which natural baits, live or not, are used. The most common being the use of cephalopods or live fish attached to pieces of lead so that these are easily submerged and help the angler to perform the technique from the surface.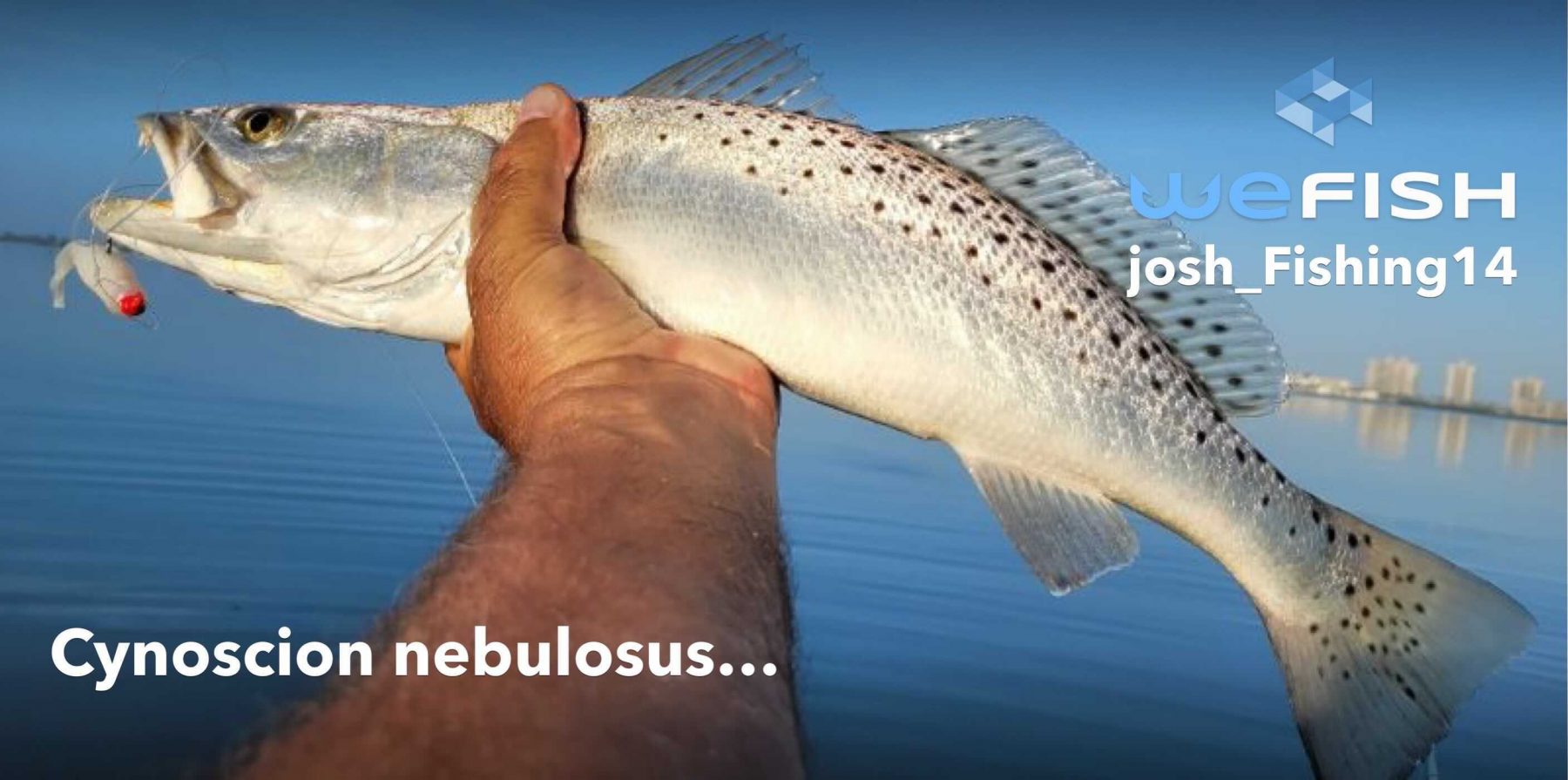 5 tips for jig fishing
Knowing the bottom you are going to cast in is essential so visit places you already know or ask more advanced fishermen for advice.
For any fishing modality it's essential to plan your journey before going out. Especially with jig fishing you should check the weather information and choose days with stable wind and sea conditions.
If you are a beginner in this modality, we recommend you start with smaller species using light jigs (up to 90 grams). As you gain experience and practice, you can go for bigger fish.
The physical shape of the angler is important in jig fishing, especially if we are looking for heavy fish. It's advisable to use fishing fighting belts that help to hold and pull the rod.
The use of a sonar or sounding equipment can be very useful when detecting the fishing activity under the boat.
---
Are you an expert in Jig Fishing?
Now that you know how to start jig fishing, get on a boat and go into the depths to practice this exciting fishing modality. Of course, don't forget to plan your journey with WeFish before going to sea, and to upload then all the catches you get 😉.