WeFish Leagues begin! Participate in your own fishing competition with your friends and followers, in a totally personalized way and from anywhere in the world. You can also win exclusive fishing gear prizes from top brands from around the world.
A new way to enjoy fishing is here: A catch is no longer just a catch, now it also means being able to show your friends that you are the best angler! Any catch will help you become a better angler. It does not matter if it is a big or small fish, an ugly or a pretty fish, if it was a dangerous fish or not. Every catch adds to our goal of reaching first place in the WeFish Leagues.
We also have a special and unique league in the world: the League of Ambassadors and Legends, in which you can win exclusive prizes. In this league, the crème de la crème of anglers from around the world will compete: WeFish Ambassadors and Legend level anglers. This competition will be visible to all anglers in the WeFish community, which will allow us to enjoy one of the best fishing tournaments in the world and to follow all the changes in the classification day by day.
Do you also want to win exclusive fishing gear prizes from the best brands? Become a WeFish Ambassador and participate in what will be the largest fishing tournament in the world.
Participating in WeFish Leagues is very simple:
Upload a new catch to WeFish, indicating the technique you used to catch it (spinning, jigging, rockfishing…).
Automatically, the race to the top of the ranking begins. You will compete against your followers in each of the categories in which you have uploaded a catch during that season.
Keep uploading catches during the 3 months of the season and show your friends and followers that you have an innate ability to catch fish.
To compete against your friends you must follow them on WeFish.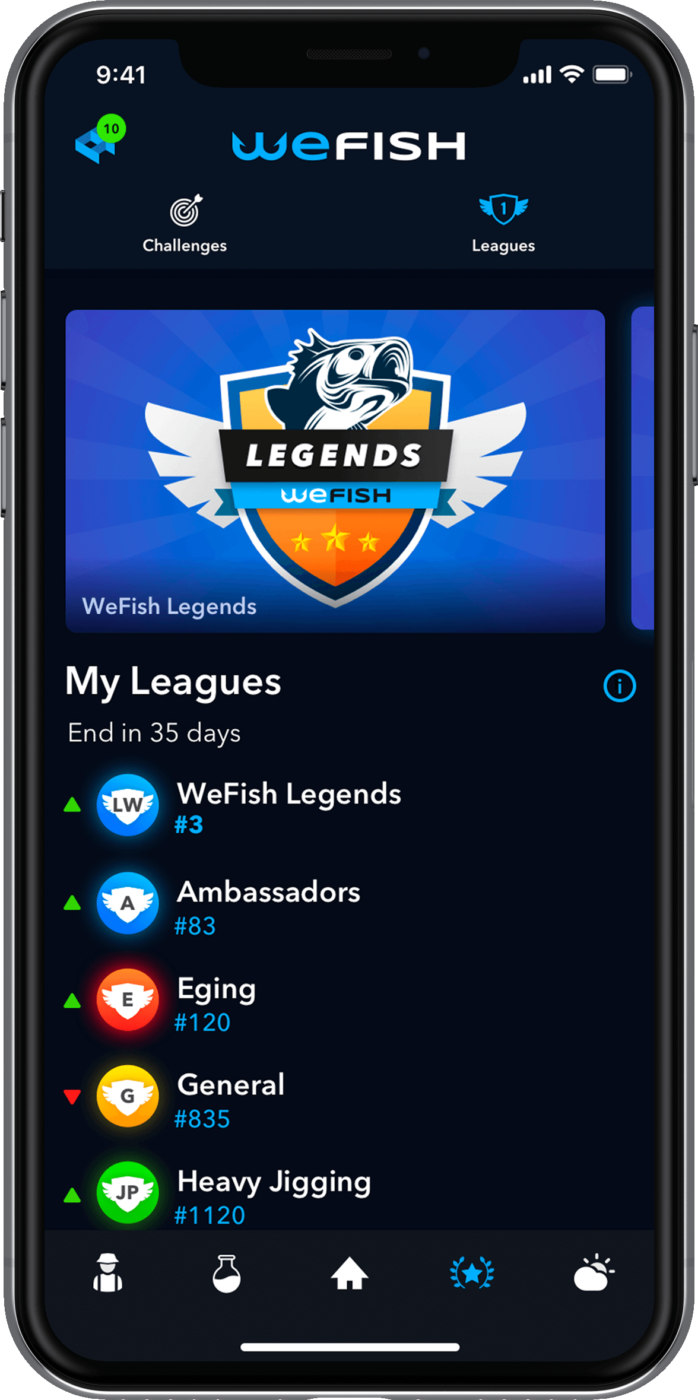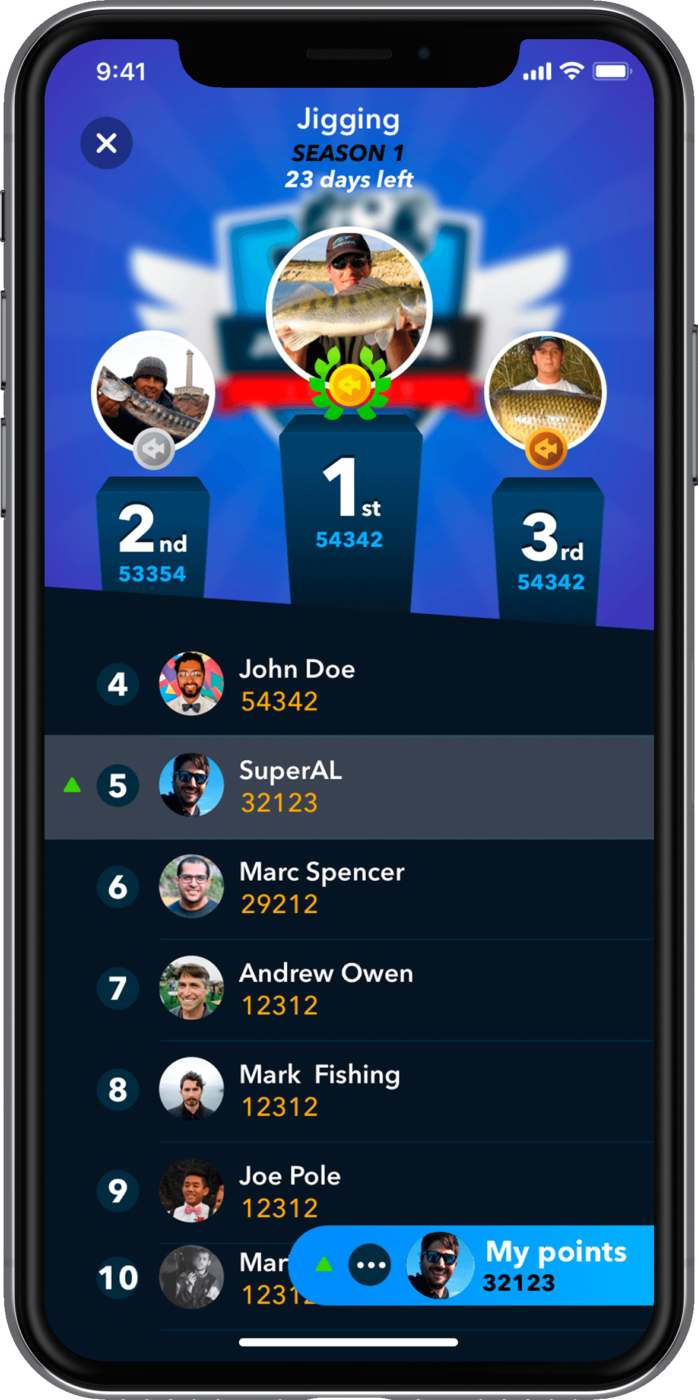 Uploading your catches to WeFish will not only grant you points for your league, it will also give you completely personalized and effective fishing forecasts and you will be able to know the behavior of each of the species you have caught thanks to WeFish's high-tech algorithm.
Join WeFish now and discover a new way to compete in fishing tournaments. Participate now in the leagues and show your friends and followers that you are a great angler. You just have to upload your catches to WeFish and you will be competing immediately, that's simple, from anywhere in the world and at any time. In addition, if you participate in the WeFish League of Ambassadors and Legends you will have the possibility of obtaining unique prizes with the best fishing materials on the market.