From WeFish we want to present a new system of levels, with which you can feel your progress through our application. With each capture we grow our great community, and now it will also make us grow … On levels!
If you want to discover more about this functionality of WeFish, below we explain this system.
How to Level Up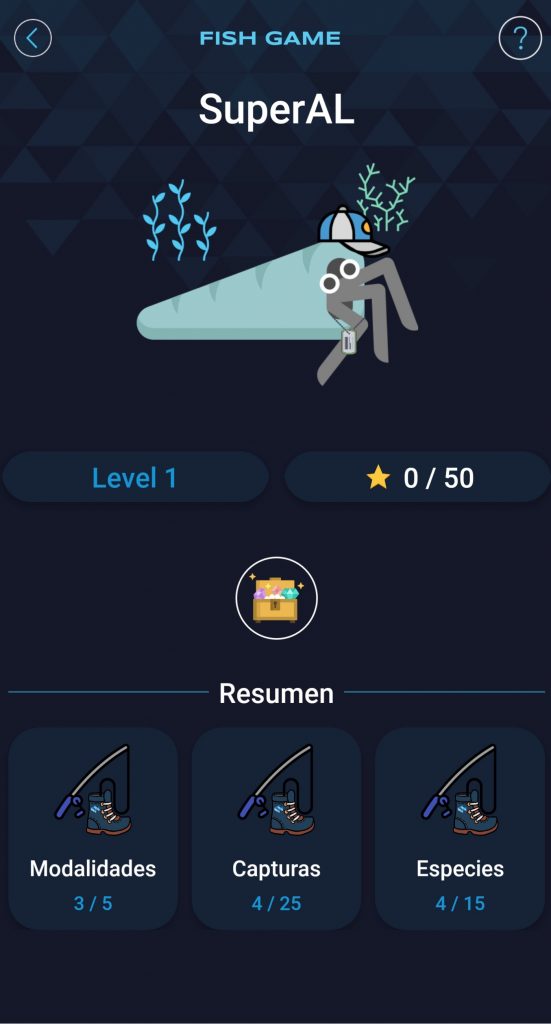 Not all catches give us the same score, since before giving us these wonderful stars must be approved by the community, encouraging the good treatment of our capture.
Each of our captures will give us a small score with which we can start our way to the top, but it's not just that. If we publish our catch in FishLine, other users will be able to value our capture with Stars that will help us to level up.
That means that our capture should amaze your audience, so that the more quality the photo has, the higher the score can contribute.
If you want to know how to assess catches, do not hesitate to take a look at our recommendations.
And do not forget the Fisherman's Manual!
Benefits by Level
As we acquire Stars, we will raise our level and unlock wonderful prizes!
At each level, we can discover a series of improvements for our avatar. We reward every aspect of fishing, from mastery capturing a species, to the versatility of fishing in any form.
But you will not only get prizes for your avatar, but you will also unlock exclusive WeFish discounts for your Fishing gear!
Achievements and Challenges
In WeFish we also reward those who venture to new things, so we invite you to fish different species in different modalities, so for each new entry you will get Extra Stars. That's right, we can win Bronze, Silver or Gold medals the more modalities we try, the species we capture and the catches we share.
Not only that, during the different times of the year, we will open fishing seasons where during a period of time the catches of a certain species will have an additional value which gives us even more Stars.
We wait for you in Fish Game!