The most complete Fishing App
The sport fishing app you were looking for: simple, interactive, social and confidential.
Create your fishing diary with private location, get the best weather forecasts and fishing predictions, discover your most effective fishing spots, meet and learn from anglers from all over the world… And much more!


With WeFish you will fish more, better and in a funnier way. Download it totally free.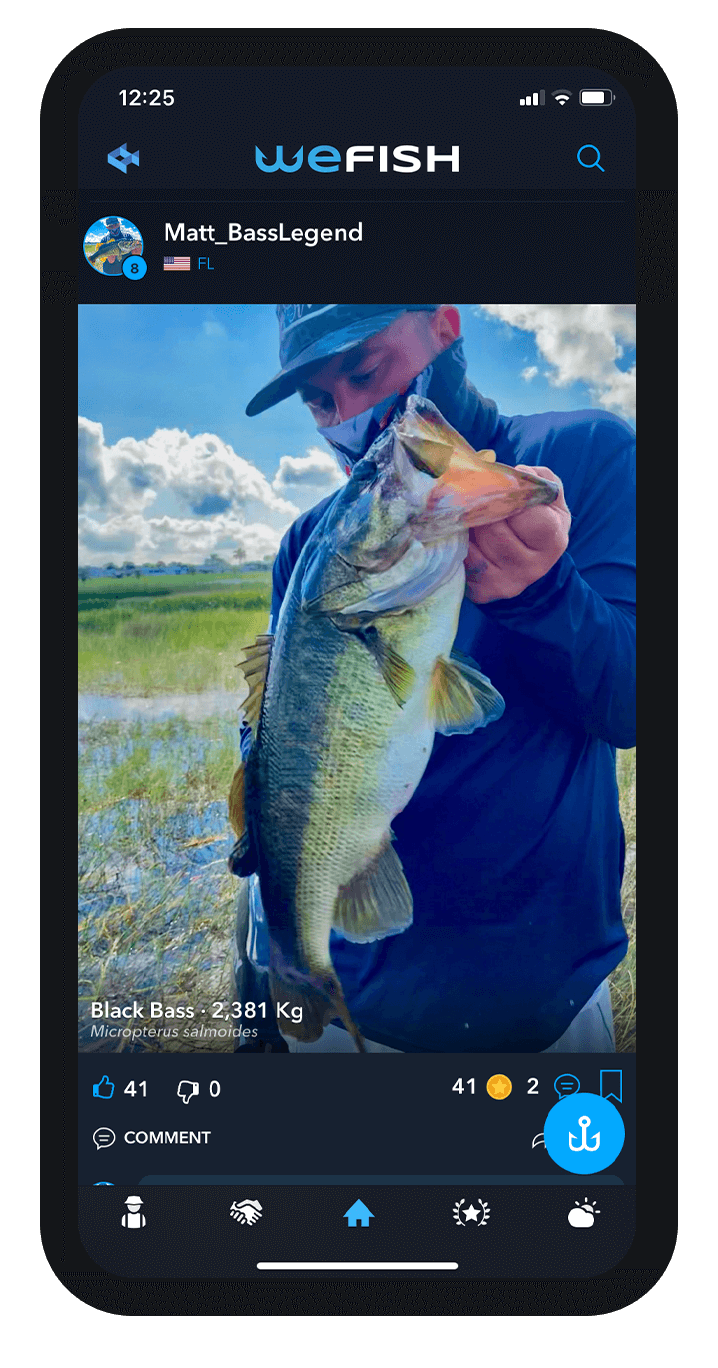 Confidential
We ensure the confidentiality of your information. The location of your catches will always be private (it's only used to show you the atmospheric conditions). Easy
When you upload a catch, you will automatically get all the weather information and atmospheric conditions from the moment of the catch. It couldn't be easier! Funny
Share your experiences with the community, connect with anglers from all over the world, beat your friends in the ranking and complete fishing challenges to win prizes. Free
A totally free fishing app with which you will even save money in the form of raffles and discounts for your next purchases of fishing equipment.
The most complete tool that every angler needs
Fishline
Rate, comment and share other users' fishing catches and videos. Learn new tricks from fishermen around the world.
Angler's corner
Create a complete fishing diary and save your fishing catches, posts and videos forever. Also save the material used and your fishing spots.
Fishing predictions
With FishGuru you will discover the most active species in your area, how to catch them, with what bait or lure and even the color of the lure.
Plan your journey
Prepare your fishing days with the most accurate and detailed information. Wind, tides and waves, solunar graph, temperature, pressure…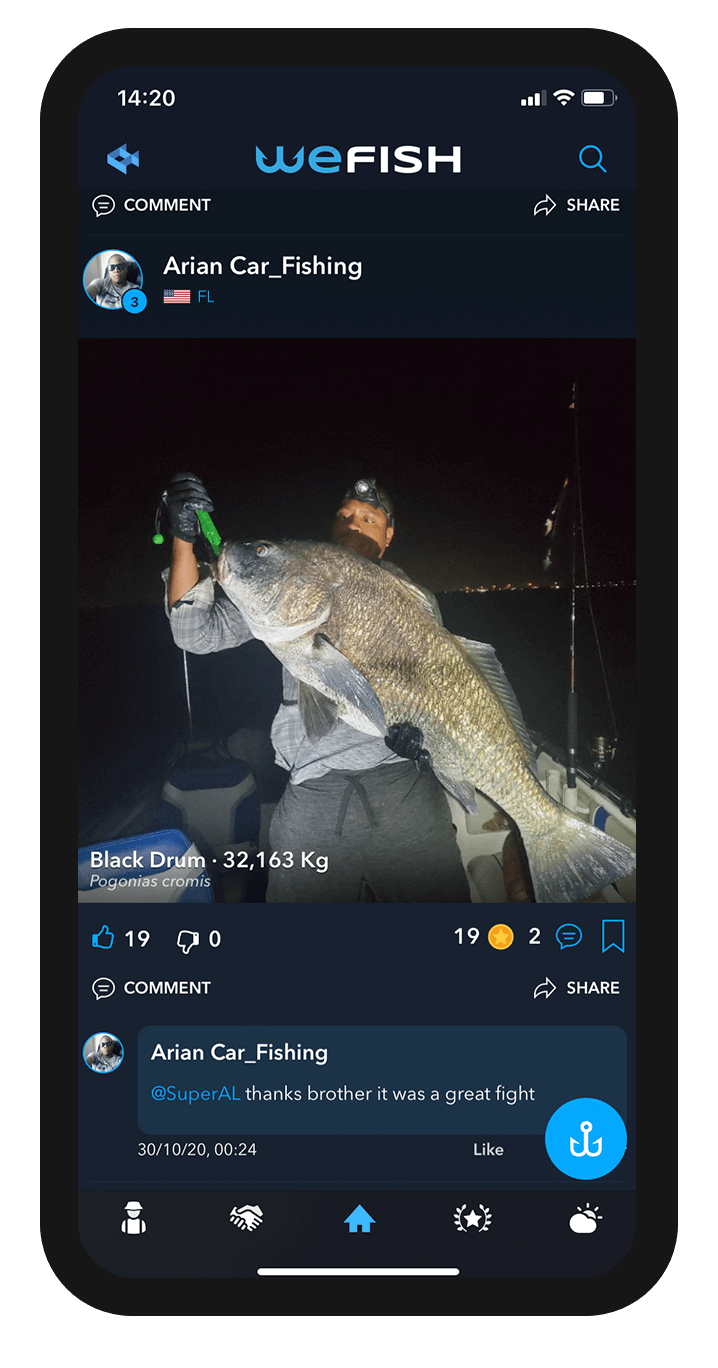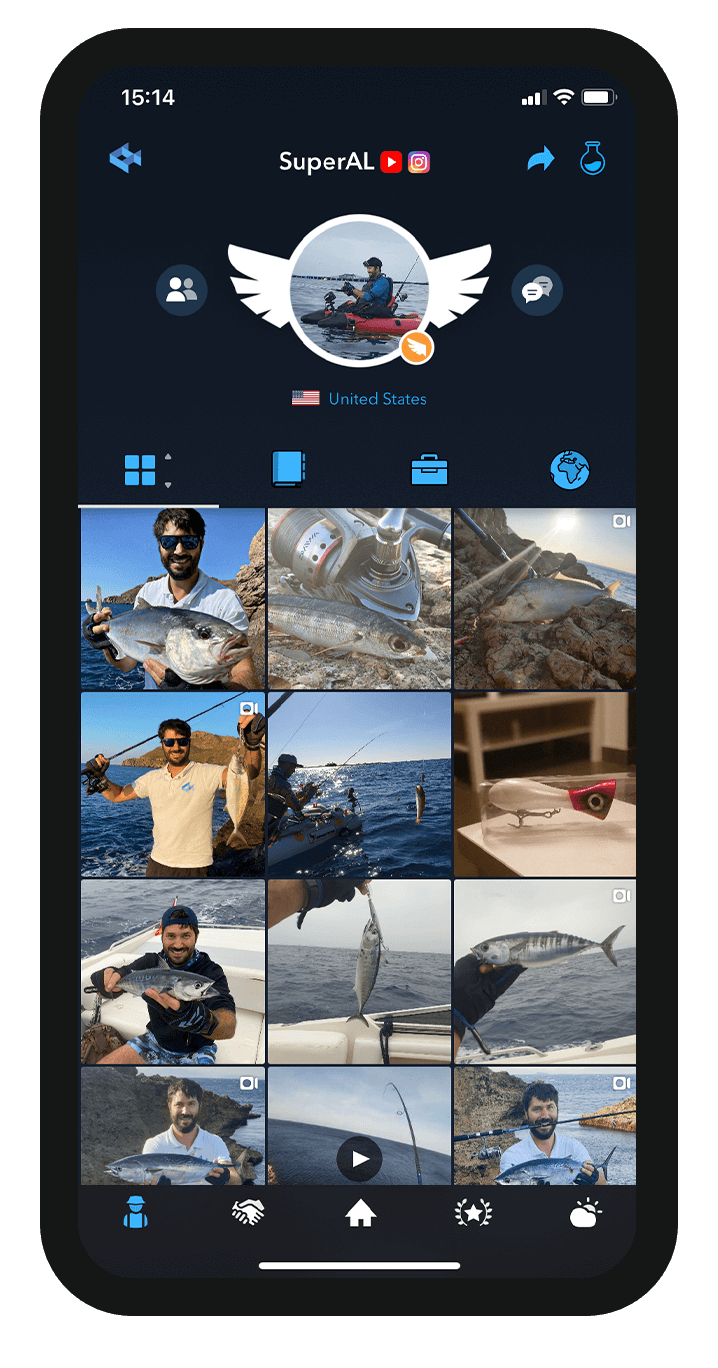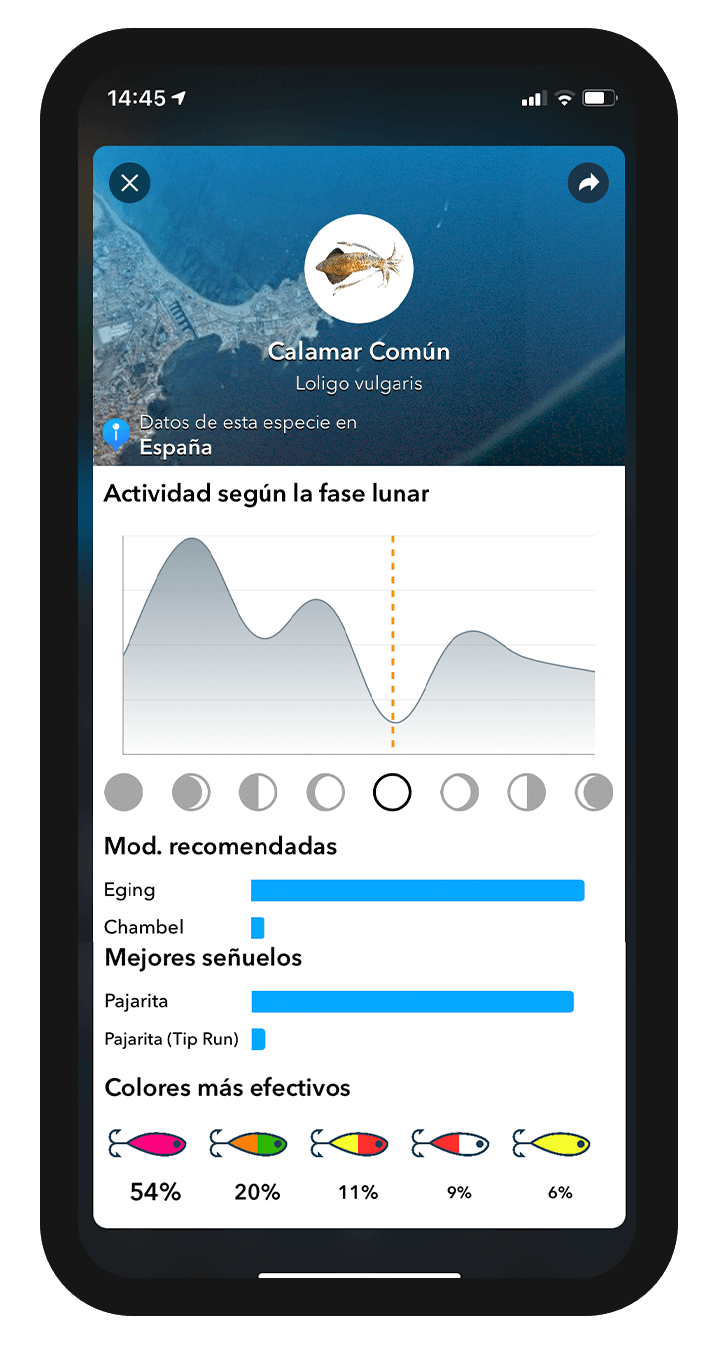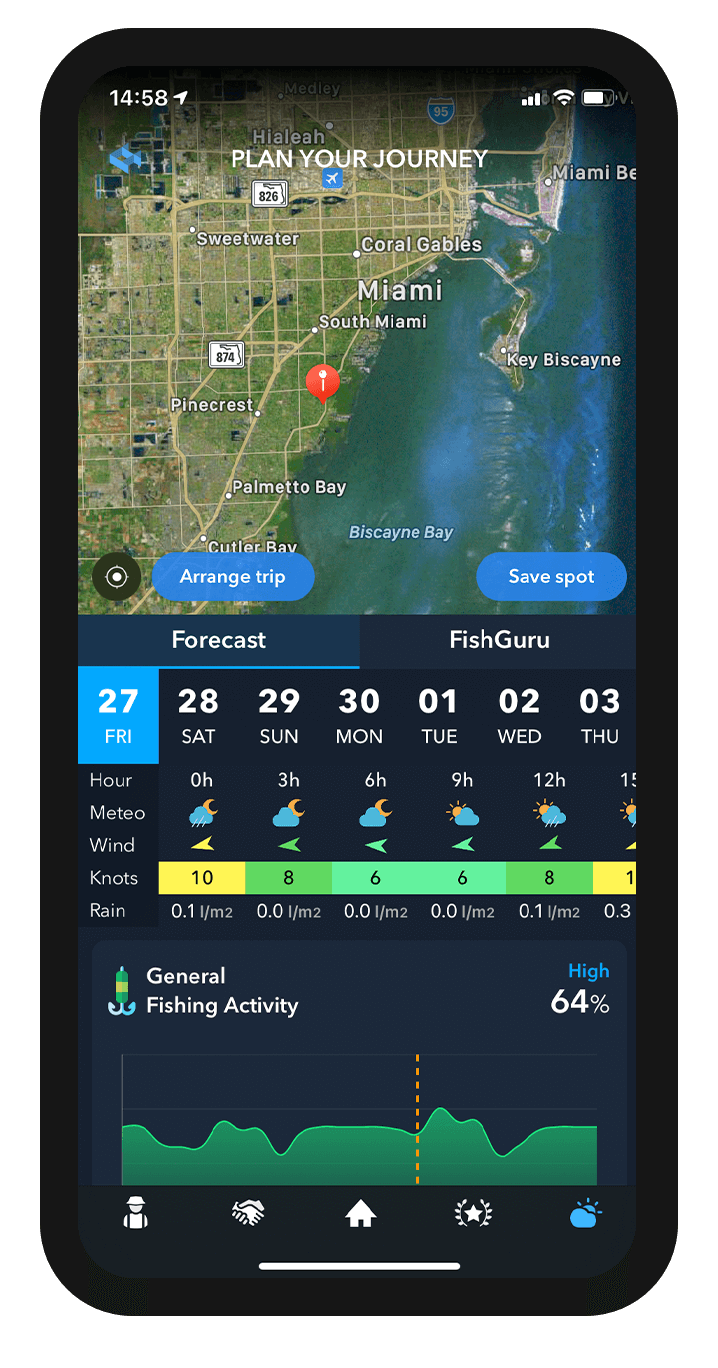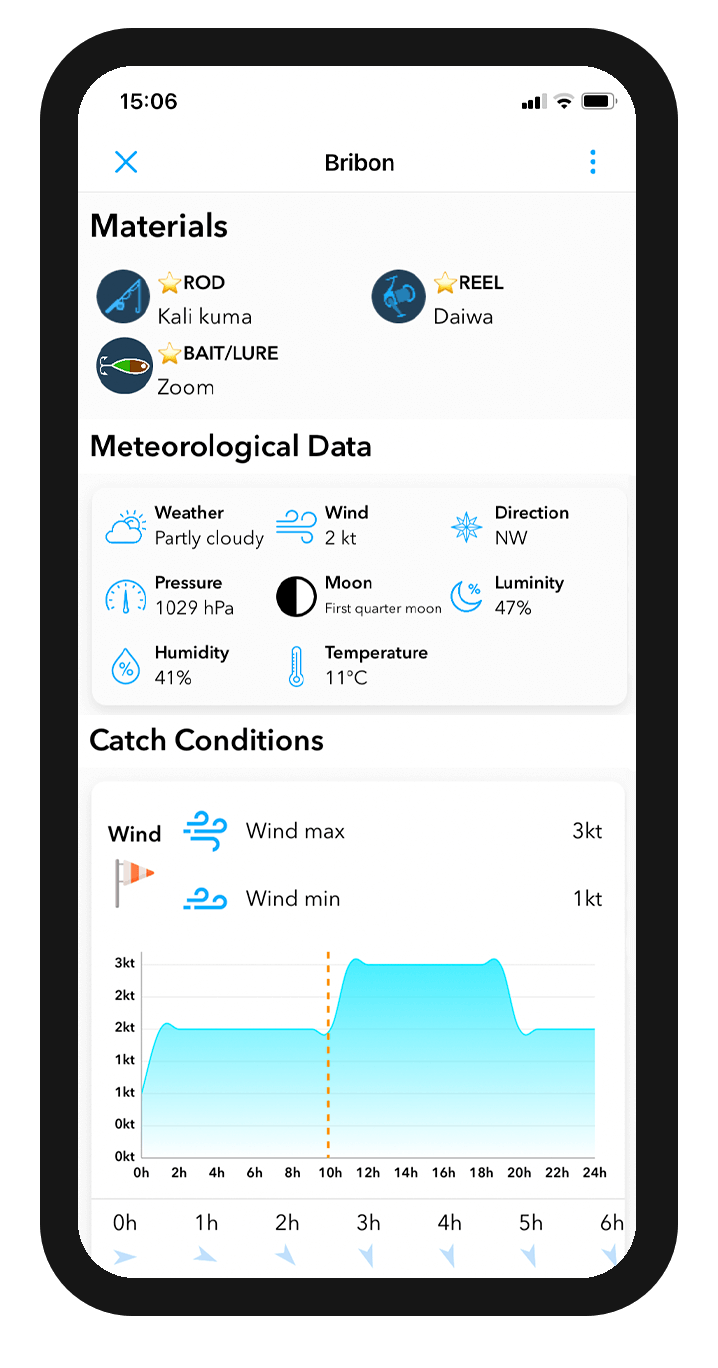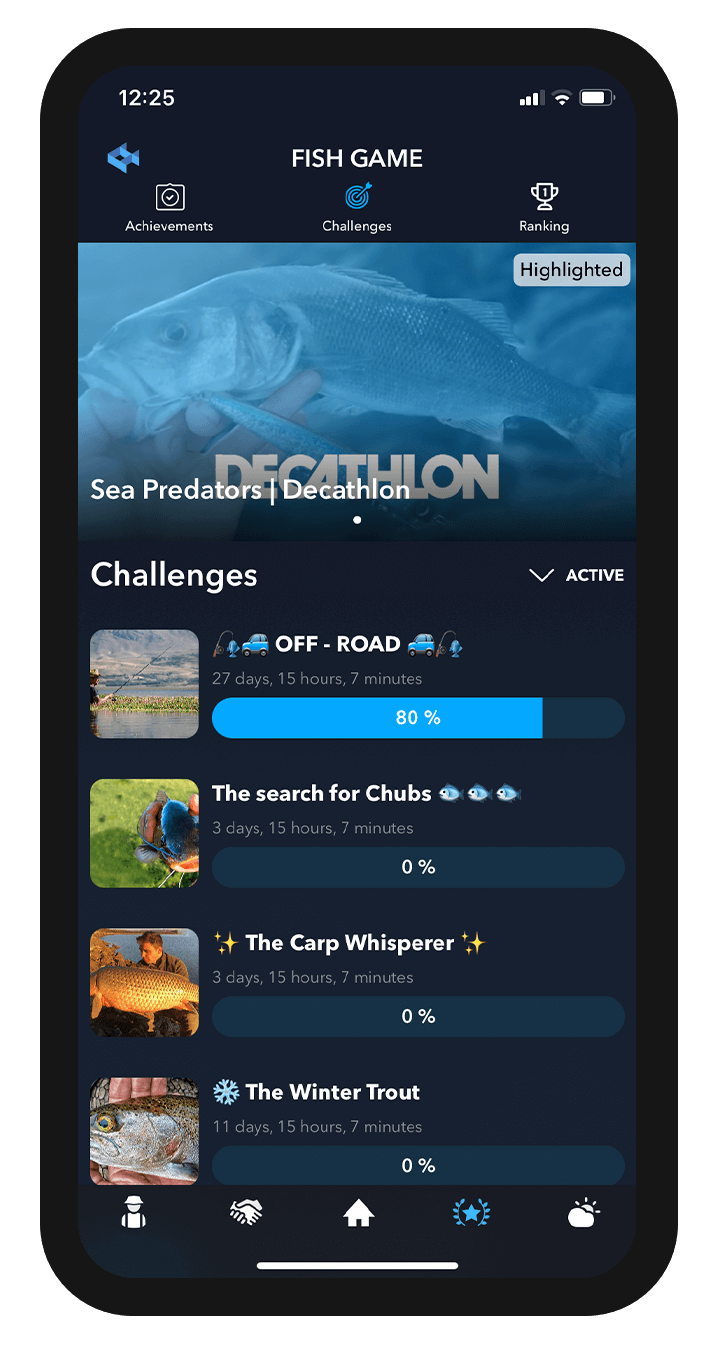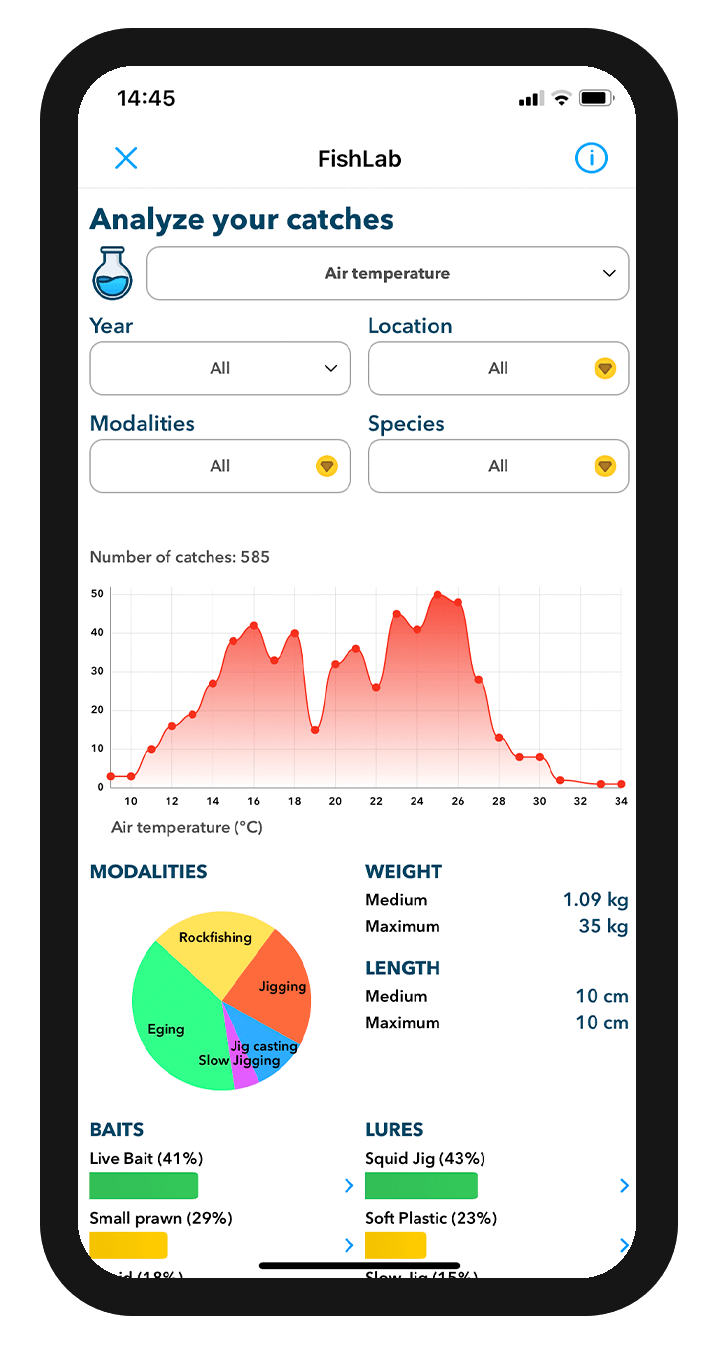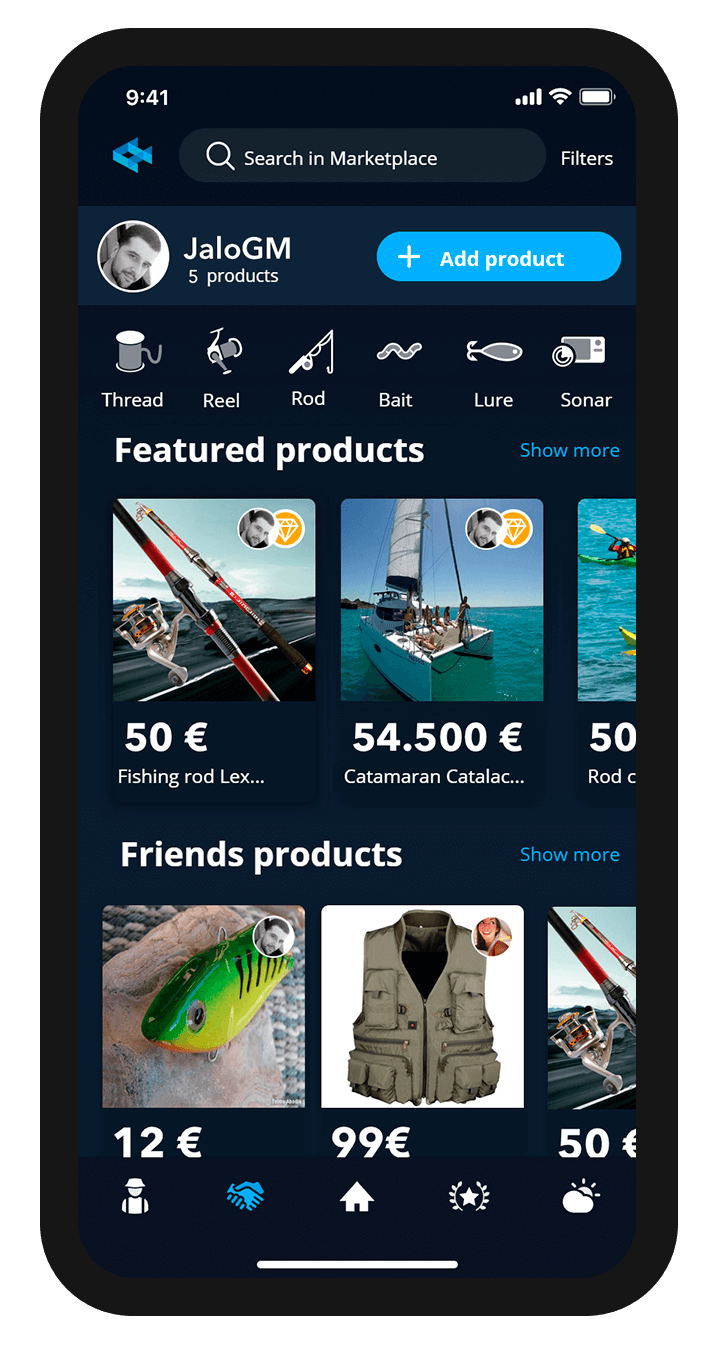 Fishing Catches
Log your fishing catches with the materials used and more info (the location is private). You will get all its details: water conditions, meteorological data and graphics, etc.
Challenges and rewards
Pass challenges, level up and get rewards such as raffles or discounts. Prove that you are the best angler by competing with your friends in the ranking.
FishLab
Experiment with your catch data to find out under what conditions you've been most successful. Species, modalities, bait or lure, color of the lure, location…
Buy and sell material
Buy and sell your fishing equipment with the rest of the community. In the WeFish marketplace you will find brands, second-hand products, handmade products…