The Micropterus salmoides or Black Bass, is one of the favorite targets for the pursuit of sport fishermen, this is due to the apparently unpredictable nature of the behavior of these fish. At WeFish, we show you some key factors to know how to catch Black Bass, know their behavior and, in this way, guarantee success in the long-awaited catch.

Where can we find them
One of the main questions that arise when we plan the fishing day is where we can find the Black Bass.
As it is a stalking predator, we usually find it in the named limits. These are points where, in general, predators from all over the animal world use as a hiding place where they can wait for their prey, either in the vegetation, in the shadows or on slopes.
We usually find these predators in reservoirs. Usually, the position of the bass from early summer to mid-autumn is due to the effect of thermoclines. These are the arrangement of different temperature layers in the water due to the different densities between the sheets of water. This causes the fish to be in comfort and feeding zones, while looking for optimal temperatures, better oxygen levels and shelter.
The vegetation is also important for the location of bass. This is due to the fact that this vegetation attracts different insects, larvae or zooplankton on which the real bass prey will feed: river crabs, grass fish, salamanders, etc.
Favorite diet
To know how to fish a Black Bass it is necessary to know its diet. There is no doubt that Black Bass are carnivorous fish. Their diet is based mainly on grass fish and river crabs, although it is a factor that depends a lot on the environment, which causes them to eat frogs, snakes, leeches, small rodents such as mice and insects such as dragonflies, beetles and spiders.
At the beginning of summer, the breeding season for several species of grass fish begins and they will become easy prey. These fish move through shallow waters in search for food, and deeper areas to find refuge. When these are in shallower areas, it is the time of greatest probability of catching a bass. For this reason, good tools to successfully fish could be hard or soft plastic jerkbaits, senkos or crankbaits.
At this time of year, at sunrise and sunset are two very good options to use soft plastic lures and jigs, while we try to scratch the bottom. This is because river crabs are one of the main food sources during this season.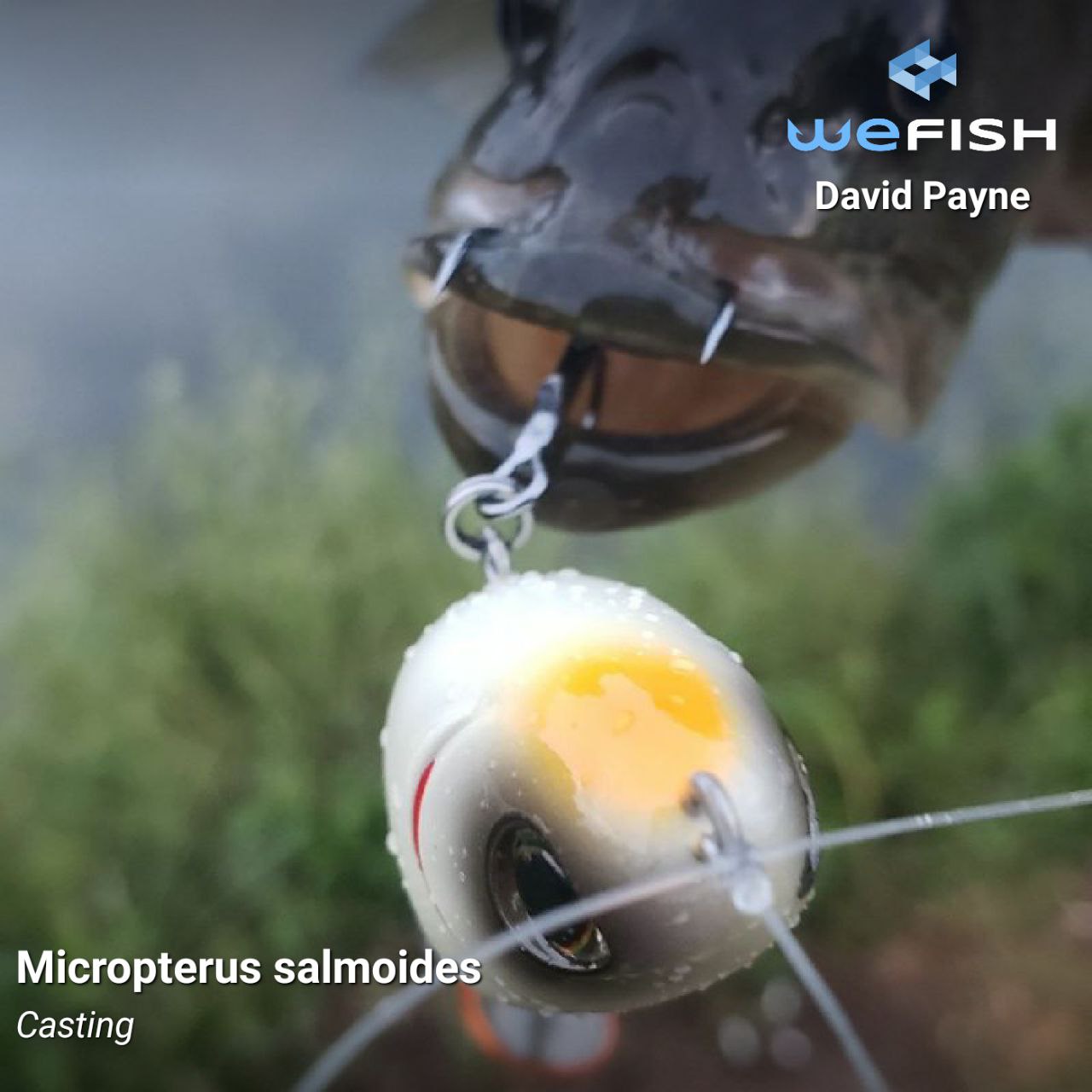 Black Bass habits throughout the year
In summer, the metabolism of this species accelerates and they are constantly looking for food, therefore, once we find the location of these fish, catching them is only a matter of time. But what about the rest of the year? We review the best tricks for each season.
How To Catch Black Bass in Summer
We start at the time where we will see more Black Bass along the shores. During the summer, the diet of the bass becomes very heterogeneous, so we can use imitation lures of fish, river crabs or reptiles in a very effective way.
At the beginning of summer, this species can find food in practically all layers of depth, but as hours progress, the most superficial parts become too hot, especially in the central hours of the day, which makes them look for sources of food in deeper or shadier waters, such as in areas with a lot of vegetation. Also the channels of water inlets or submerged cornices are places where it is possible to find bass.
First thing in the morning we can look for them in shallow areas with soft plastic lures and jigs in more or less shallow areas and steps close to shallow areas. We will look for them suspended with soft plastics in the shape of a vertical fish or suspended Jerck used very slowly. During the central hours we must look for depth or areas with algae, At sunset is the best time at this season, fishing fast with Cranckbaits and Spinner without neglecting any surface lure.
How To Catch Black Bass in Autumn
In autumn we find reverse conditions. The water is getting colder and the fish try to be in the connexion of a river to the reservoir, or in the channels of the rivers entering the lakes, in search of food that may have been washed away by the increasing rains.
The Black Bass will also head to those spots by chasing its prey. Here they will try to feed themselves as much as they can to cope with the winter and, for this reason, they will act in a voracious and aggressive way. Once we know this, it is recommended that we use crankbaits imitating grass fish, although spinnerbaits or baits that allow covering large areas of water are also useful.
Autumn is the magical time of fishing for this species. We can fish in almost any way, although there are some better than others. At dawn, we will look for fish with large surface lures such as hard swimbaits, very slowly, increasing the fishing speed when the sun begins to heat up. After the measured day, any lure that helps us churn the water quickly will be welcome, especially those that imitate Chatterbait or Spinner fish. We can ride soft plastic lures on the bottom, all day. Sunset is the magic moment again, using the lures of dawn again, but this time faster.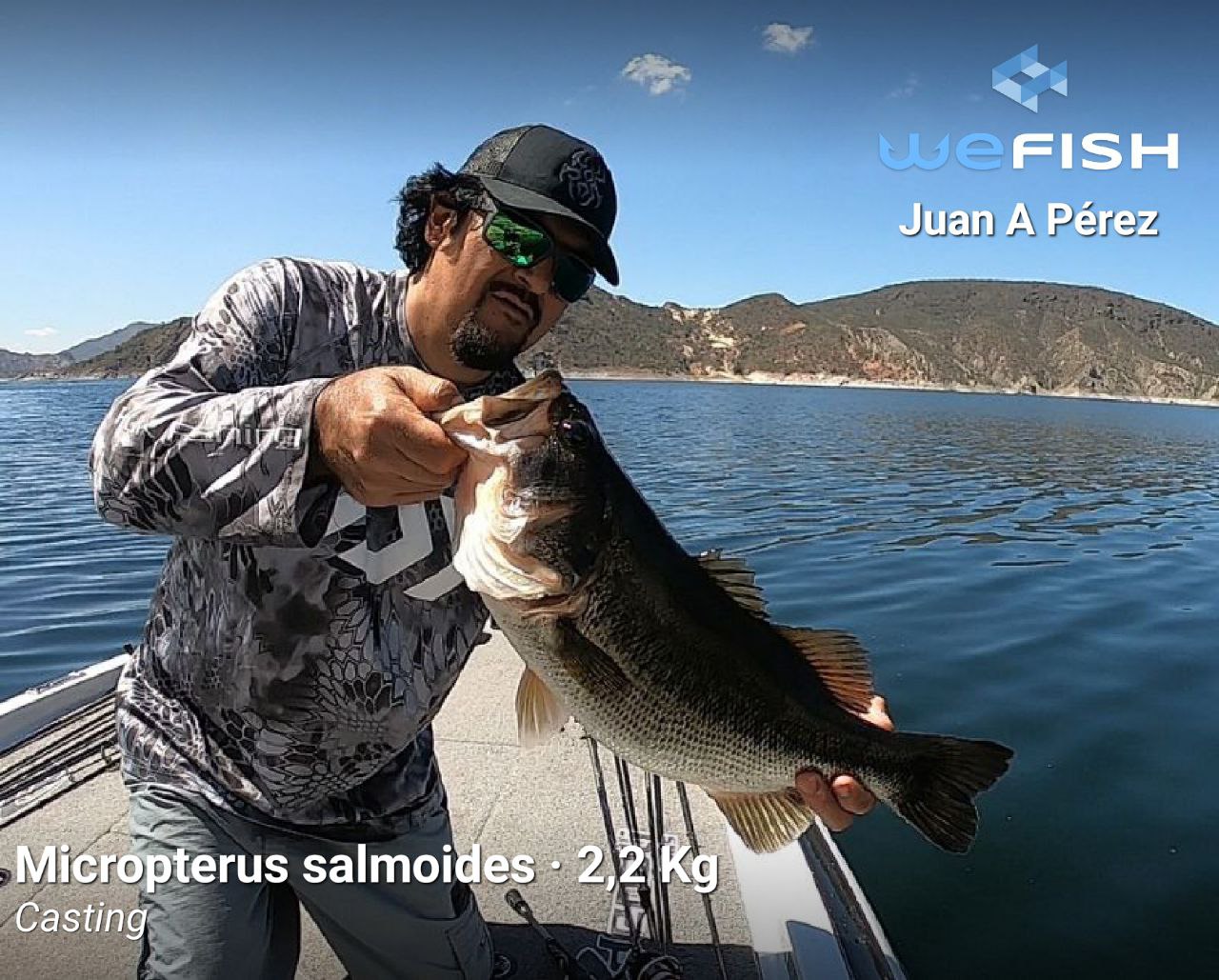 How To Catch Black Bass in Winter
The temperature of the water drops rapidly in this season and, as a general rule, it causes that the activity of all species is reduced, including that of the Black Bass, which has less chance of getting food. As a result of this decrease in the nutrients it receives, the metabolism slows down and the search for food reduces. For these reasons, the possibility that our fishing day will be successful is reduced, although it is not impossible, since we can still find them, in possible more temperate refuges and using lures of grass species that commonly survive the cold and present them by performing a slow recovery.
This season, we should not get up too early. We have to wait for the sun to warm up a bit to start our days. Practically, during the day, we will use the same lures. Hard suspended jeckbaits and soft plastics or jigs that mimic a river crab will be the best options. We can also move very large fish with hard or soft swimbaits, but we will pick up a lot of fish and have very few bites.
A good trick to find some active fish is to look for stone where the sun shines. As the stone heats up, the water temperature rises for a longer time and it will always be a few degrees higher. Leaving a hard jerck suspended in one of these stones can be super effective on colder days.
How To Catch Black Bass in Spring
We end with the most complex season in terms of bass behavior. This is because this period is the one used for spawning. With increasing temperatures, activity and metabolism speed also increases. The main prey are directed to the warmer areas, in the shallower parts of the water. At this time the Black Bass looks for food intensively, so it will be a good option to use large lures that resemble grass fish in the area and river crabs, the protein contribution that river crabs give is almost addictive for Bass in this season. We could do full days fishing exclusively with jigs and soft plastic in the first months of spring.
We must differentiate three important moments in this season. The pre-spawning season is a time of intense hunting for bass because it will go two weeks without eating. At these times the chances of successful fishing increase. Lures that mimic river crabs are often a good tool. During spawning, the Black Bass becomes vulnerable, so it will act in a more aggressive way to protect its eggs. An imitation of possible predators can cause the attack but we have to be especially careful at this time, we have to protect our fish.
For us, Catch and Release is an invulnerable principle but, in the spawning season, it is best to leave them alone so that they can do their reproductive work in the best conditions. Finally, in the post-spawning period, the bass regain the role of predator, although they will remain close to the spawning area, and it would be effective to search for females in shallow areas. In Post Spawn it is very important to let the males take care of their young in peace. They will always be near the balls of "minibass" taking care that nobody eats them.
Share your catch of Black Bass
Although it seems at first sight that this species has an unpredictable character, we have shared different techniques and lures for the possible behavior patterns of the bass, with which we can achieve success in our fishing day, although there are always exceptions. We already know how to fish Black Bass, now we just need to plan our fishing day with WeFish. You can get the application on both IOS and Android. Download WeFish from the App Store or Google Play.