The new update of WeFish Marketplace attempts to meet the demands and needs of sport fishermen. The creaton of a specific Marketplace of fishing. Each user can buy and sell fishing materials and articles there. On this platform you can find all kinds of products and services related to fishing.
After many months of work, the WeFish team has developed a pioneering application in the world of fishing and sport in general. In this Marketplace, fishermen can buy any material they need to practice this sport. But this is not all, you can also earn money selling the products you no longer use. A place where users and shops from all over the world can make their fishing products known. WeFish is also used by artisans of fishing materials to distribute their items around the world.
This WeFish Marketplace represents a turning point in our application's business strategy. In addition, the WeFish team continues to work, day after day, on new functionalities that will be a revolution for the fishing world.
What can we find in the WeFish Marketplace?
With the WeFish Marketplace category system, we can classify and filter all fishing items that users share in the application. This function will make our search easier and will help us find the fishing products we need.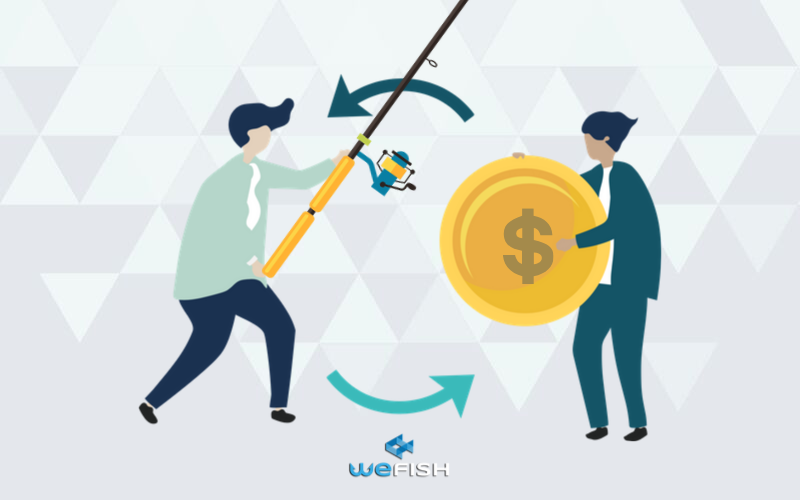 Fishing Threads
Second-hand fishing threads or directly from the store, WeFish allows users to indicate the status of the product. We can also specify whether we want delivery to be by hand or by shipment. Buying fishing threads will be easier thanks to WeFish's sales site. Threads can also be sorted by length.
Reels
In the WeFish Marketplace, you can buy fishing reels, you can also earn money selling the one you no longer use.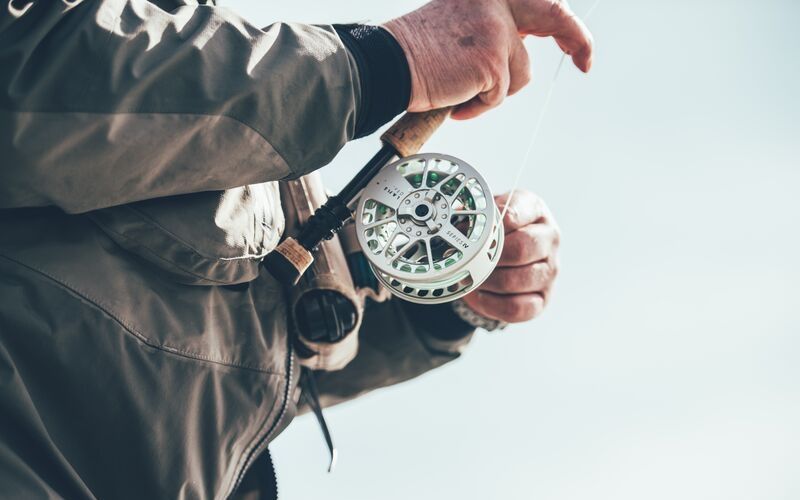 Fishing Rods
Do you want to buy second-hand fishing rods or would you prefer to buy one from your favorite store? Enter the WeFish Marketplace and find the best second-hand fishing rods.
Second-hand fishing rods in the WeFish Marketplace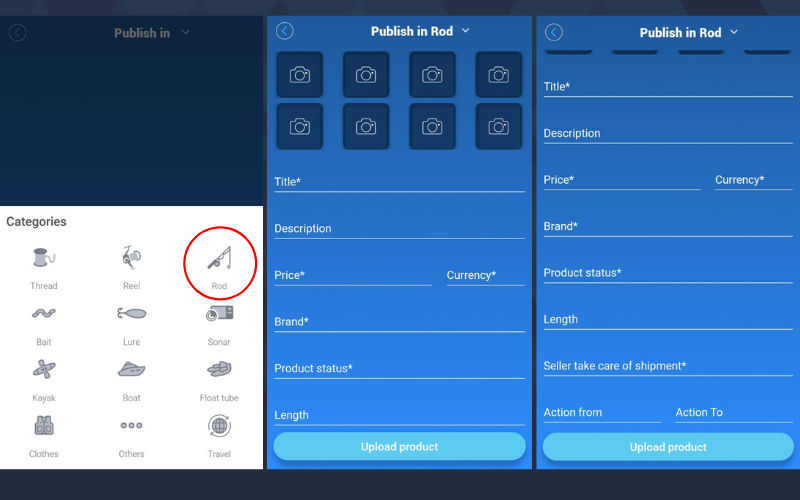 Lures and Bait
In the first fishing marketplace in the world you can buy all kinds of lures to increase your catch success. You can get stick baits, prop baits, poppers, crawlers, crankbaits, jerk baits, minows, vinyl, bow ties, spinnerbaits. All kinds of second hand or new artificial lures too. The lures can be first-hand or second-hand, factory or handmade. Everything you need for your fishing days.
If you prefer not to use lures, you can also buy all kinds of fishing bait. With WeFish you can buy or sell fishing bait, to use from beach or boat, homemade, artificial or live.
Sonars
In the WeFish Marketplace you can not only find fishing materials, you can also buy or sell all the technology necessary for your fishing days. We have a category of fishing sonars. Get a second hand fishing sonar, you will save a lot of money. Once you've bought a fishing sonar at a good price, thanks to the Marketplace of WeFish, you can sell your old fishing probe that you no longer use and earn money with it.
Kayaks
Kayak fishing has many fans. Now is your chance to be able to realize this incredible fishing modality. Get a kayak from WeFish Marketplace. You can buy a second-hand kayak or one new directly from the shop. Did you buy a bigger kayak and no longer use the one you had? Sell it! There are thousands of users in WeFish who are probably interested in buying a second-hand kayak.
Second-hand Kayaks in the WeFish Marketplace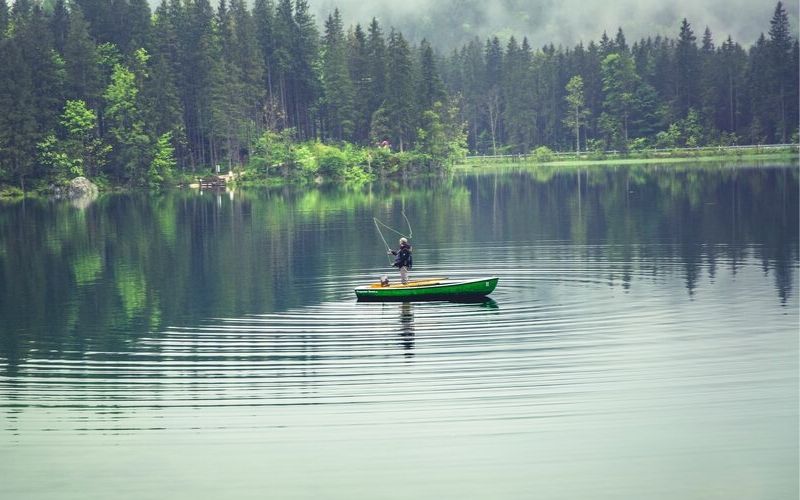 Boats
One of the most innovative tools of WeFish. In our application, you can buy or sell any type of boat. Buy and sell used or completely new boats. The condition of the boat could be indicated in the mandatory product specifications. We will also be able to filter by the number of cabins of the boat or by its measurements, both length and breadth.
Enter to the new WeFish Marketplace! Earn money selling your fishing products. Buy all the materials you need. Discover WeFish now for free!