When asked about a fishing journey, we have a natural tendency to show the heaviest fish we've ever caught. What impresses are the large fish, the size, and like it or not, the mood of the person can even vary according to the weight of the fish.
For this post we have the opinion of our friend Vítor Ganchinho, experienced angler and CEO of Go Fishing Portugal. Vítor says that in his fishing experiences he has caught many big fish, but also many small ones when the big ones did not appear or were not in the mood to be caught.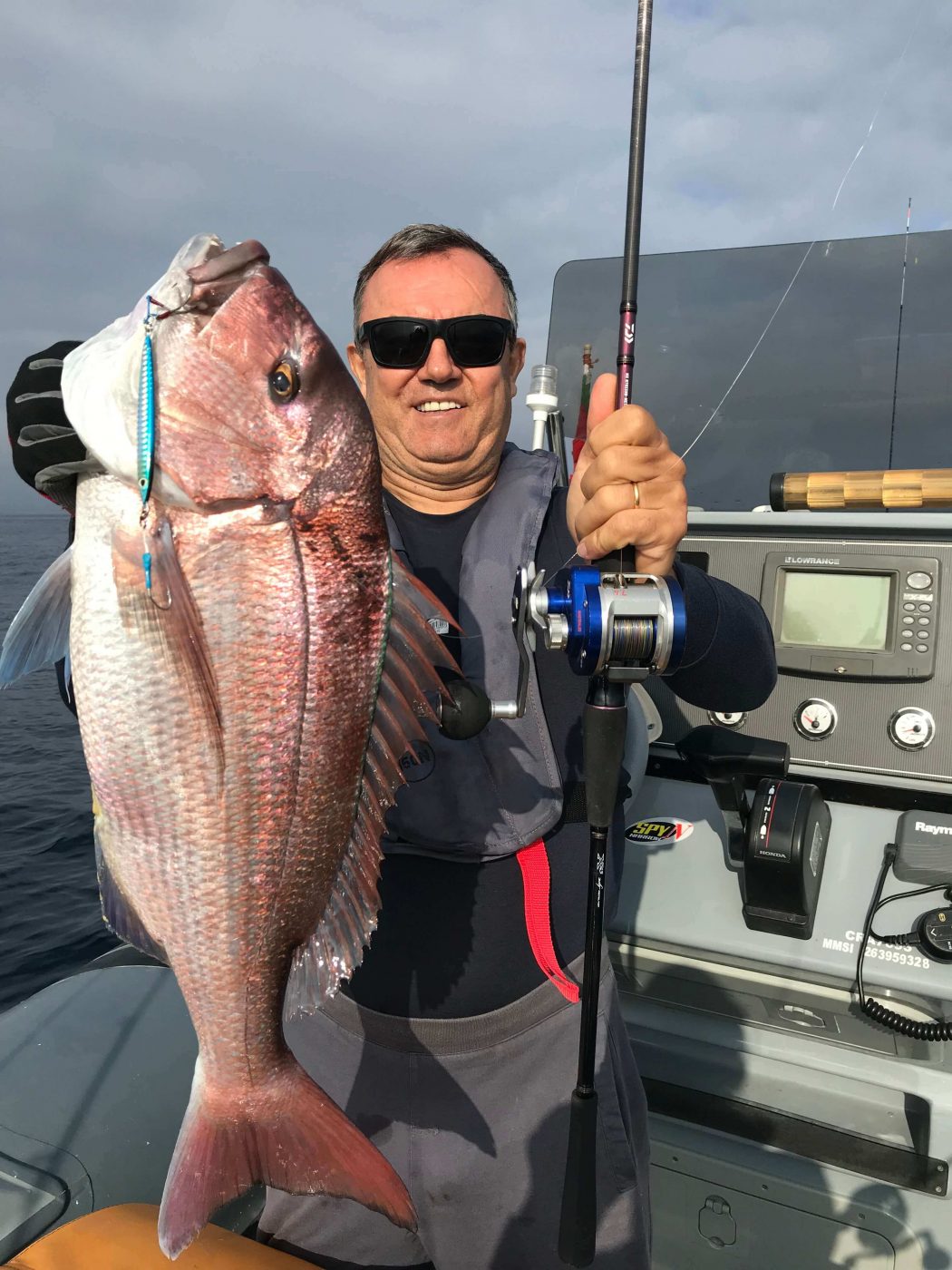 Big fish vs. Small fish
Fishing is not an exact science, and although there are tools that make it easier for you to control all the variables, such WeFish FishGuru, anything can come up that knocks our expectations off at any given time. That someone take the catch from us, that when we get to the fishing spot there are commercial fishermen working, that the sea conditions are impossible… Anything can happen. To this we must also add our mistakes as anglers. Big fish are more sensitive to noise and external factors, much more than smaller ones. Catching a 1 kg snapper is very easy, it can be done every day, but catching one of 8 kg is much more difficult. They are not caught in the same way, and sometimes catching one means changing a lot of our behaviors.
Vítor tells us that of all the large fish that he have had the opportunity to catch (his record being a 230 kg fish today), he does not keep pleasant memories, in fact, with these fish it was more suffering than pleasure. Those what made him enjoy a good bite have always been the smallest, most normal, most mundane. Let's say they won't be that popular, but sometimes they correspond to a movement that stays in our memory forever. Small fish also have their charm (we are, of course, referring to modest sized fish but adult specimens, already grown, not juevniles that shouldn't be caught).
Innovate in fishing
When Vítor started fishing with vinyl lures years ago, he found it funny to catch groupers with Savage's 5cm blue shrimp. He learned the technique in Valencia and from there he created his own style as a fisherman, which he has perfected over the years. Thinking when fishing is essential. Most people don't, they just copy what everyone else is doing, and they get identical results to others. Albert Einstein used to say: "The definition of insanity is doing the same thing over and over and expecting different results"… In fact, wanting to fish with a lead and two hooks on top and trying to get something different from everyone who does it is absurd. And we move on to Einstein's second best-known phrase: "Imagination is more important than knowledge. For knowledge is limited, whereas imagination embraces the entire world".
Everything in the past is done and it'sup to each of us to try to push the limits of the known, to imagine how it's possible to achieve something more. Or we'll fish with a lead and two hooks on top… for life. Imagining new ways of fishing is something that should not be reserved only for half a dozen people who dare to go further, who try, who want to experiment and want to do it differently. Because these are, of course, the ones that will get different fishing results. It is very important to question, to ask questions to those who know, but above all to ourselves. In a world where fish are getting smaller and smaller, there was a day when someone thought it a good idea to reduce the weight of rods, reels, line diameter and baits, and invented a new way of fishing: The Light Rock Fishing. With a very lightweight Light Rockfishing equipment, all the pieces are big. The more we weaken our fishing equipment, the more technical we will have to be to achieve results.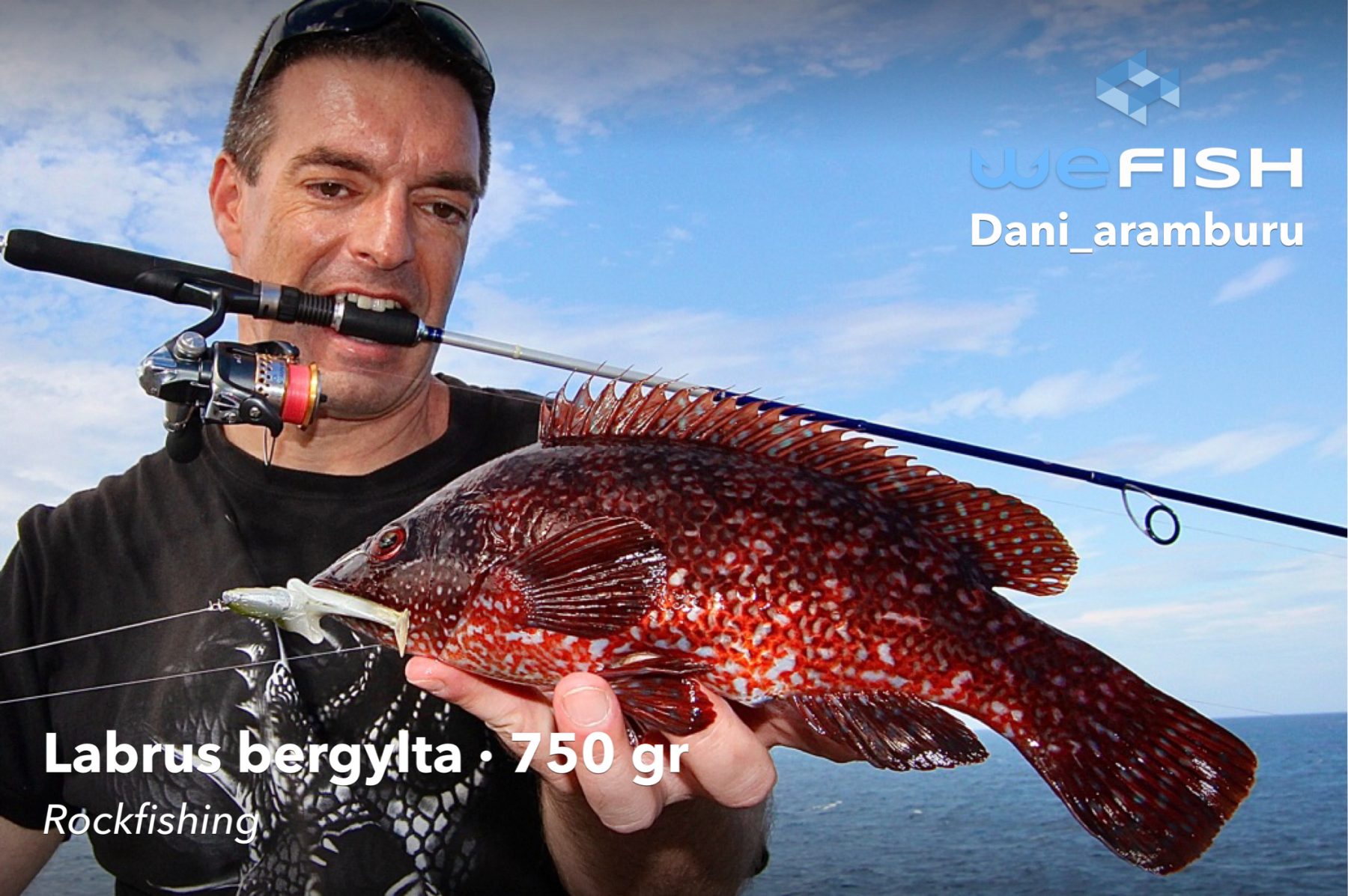 In Vítor's opinion, more than size, what we should look for is the cast. It's that characteristic of creativity that, when successful, makes us feel happy. Because fishing is just that, feeling good about the environment that surrounds us. There no need to be a big fish on the other side of the line, it may be small, but it was a battle, it was difficult and we did it. That's what counts.
Let's also talk about one of the best European anglers, Antonio Pradillo. Vítor tells us that this Spanish fisherman went with his daughter Valeria to fish for seabass in Turia river, and with the water at his knees he managed to catch 60 or 70 seabass with his Light Rock Fishing equipment. Pradillo develops samples and rods for SavageGear brand. He also tells us that one day he showed him some small poppers, 8mm in diameter and about 4cm long, curious, colorful, handmade by him, and that worked in those shallow water conditions. He used to fish with little strips on the line, very thin, and then the seabass enter the surface swirl created by the sample. Those foam tubes had been made with the remains of their daughter's flip-flops, imagine the joy they both found knowing what they were doing. The sea bass? On average they did not reach the kilo, and the largest did not exceed 1.2 kg, but is this the important thing in this story?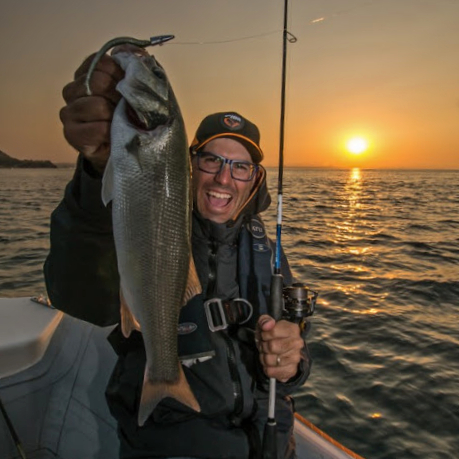 ---
We hope you have enjoyed this reflection on what is really important in fishing. Catching huge fish? That my fish weigh a kilo more than my partner's? We don't think so, the important thing is to experiment, to show effort and above all to enjoy this wonderful sport. We will be pleasant to read your opinions in the comments of this post. The original content of this article comes from the text written by our friend Vítor Ganchinho: Peixes grandes versus peixes pequenos.
Enter WeFish to learn more about the exciting world of fishing, see catches (of small fish and big fish 😉) and improve day by day as an angler.