In this interview, we will get to know the WeFisher José Carlos and his website, dedicated to fishing in Extremadura, Top Fishing Lakes a little more. Check it out!
José Carlos Carrascal has been working for Decathlon for 9 years, while also collaborating with the international brand Caperlan, their fishing brand. He lives in Madrid, although was born in Lumbrales, a small town in western Salamanca. More importantly, he has been a fisherman practically since he was born.
In the middle of the confinement and with a bit of free time, he was able to materialize an idea that had been rolling through his head. Remembering that time when he first started fishing, where he would have liked to have access to fishing information in Extremadura. There currently isn't any website that offers it, so he decided to create it himself.
Extremadura is a region in western Spain, on the border with Portugal, characterized by being a remote area full of forests, reserves and lakes, all rich in diversity.

Tell us about Top Fishing Lakes. What is it and what information do you offer?
Top Fishing Lakes is a website in which users can find a wide variety of information about the Extremadura reservoirs. What species are in each reservoir? What are their average size and relative abundance? Are there any record size fish? What are the main structures of each reservoir? Etc.
There is a section on reservoirs, in which you can view the main reservoirs in Extremadura, but my idea is to also include reservoirs from other areas in the future. There is another section on lures, in which I try to advise on the most suitable lures for each reservoir. Always bearing in mind that the choice of lure is something very relative and not only depends on the reservoir but on the conditions and circumstances of the fishing day and the personal preferences of each fisherman. Finally, there is a section dedicated to wildlife observation, another on my passions, and I also include complementary information such as navigation limitations, level of the different reservoirs in real time, shops and fishing guides in the area.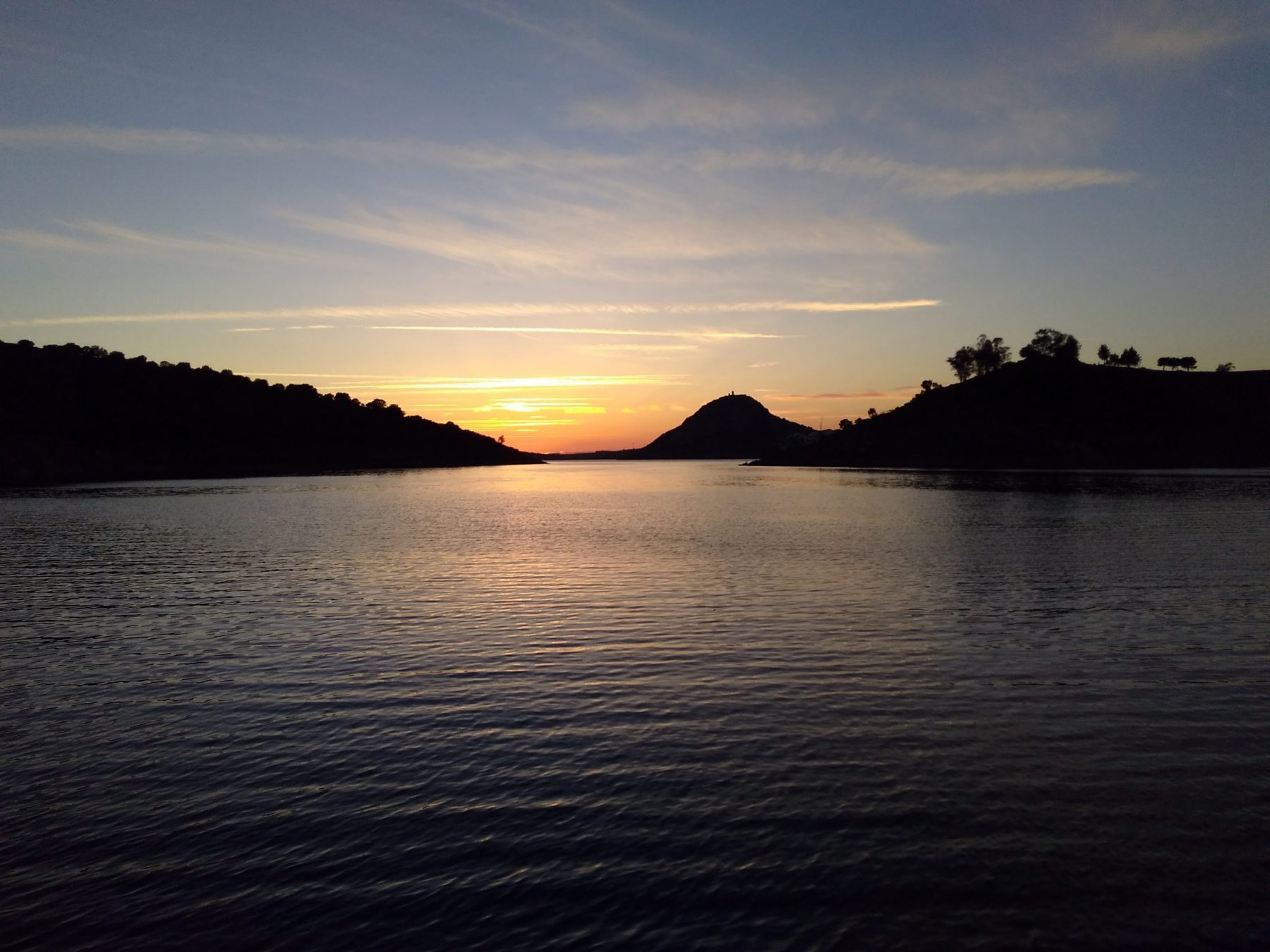 What are the best areas to fish in Extremadura and what are the most common species?
Due to the weather, the large number and variety of reservoirs in the community, and a series of other relevant factors, Extremadura is probably the best region in Europe for predator fishing. The largest black bass in Europe come from here, and some of the continent's largest pike, walleye and barbel have also been fished in Extremadura's reservoirs. Apart from these 4 species, carpfishing fans can also take out large carps and tench, and you can also find other exotic species such as catfish or channel catfish.
Regarding autochthonous species, we can find common trout in the north of the province of Cáceres and some subspecies of barbels, endemic to the country, such as the calf barbel, the comizo or the gypsy.
What tips or tricks would you give to someone who is starting out in the world of fishing?
Have patience, don't focus so much on results but on learning, the results will come sooner or later. There are fishermen who have been fishing all their lives and have hardly learned anything.
If you accumulate hours in the water, trying to understand why the results have been better some days than others, what you have done well and what you could have done better, how the different factors influence these results, you are on the right track. Do this and record fish are sure to come in the future. But if you only worry about catching a big fish in order to show off with a photo and not so much to learn what you must do to catch the big fish in the future, you will not get much out of it.
All learning takes time and although fishing is often unpredictable, the catches that come after many hours of "suffering", investigating, returning back with nothing… those are the most satisfactory ones.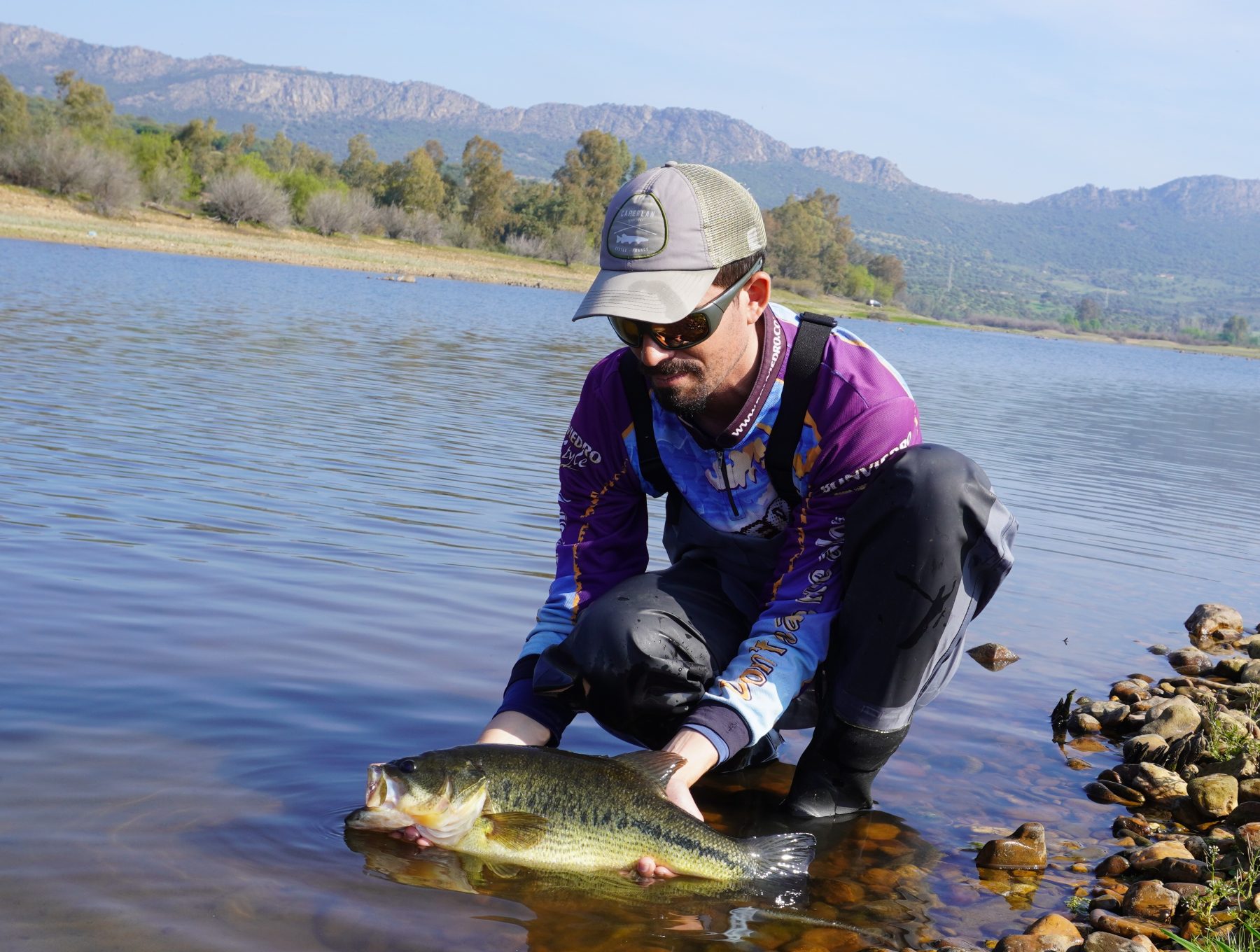 How did you find out about WeFish?
The app sounded familiar from ads and friends who used it, but I never thought to download it. My friend Carmelo, in one of the Instagram live shows he did during the confinement, spoke highly of it and I downloaded it. At which time, we also decided to make a collaboration agreement between WeFish and Decathlon, so I had the opportunity to analyze it further and was pleasantly surprised.

What do you like the most about the application? What would you improve from it?
What I like the most is that you can analyze multiple factors of your catches. As I said before, I find it very interesting to be able to analyze the conditions in which they were caught: wind, pressure, temperature. It gives you very interesting stats and the fact that uploading a photo automatically gives you the date, time and conditions of each catch is really useful. Of course the weather information it gives you is also very useful, in order to plan your next fishing outings.
The app is really complete but I think it would be interesting to add more to the stats section. Globally analyze the water depth at which your catches have occurred, how cloudy was the water, whether if most have occurred on the beach, rock, river or reservoir, the lures with which you have obtained the most catches, their length etc. Having these extra functionalities would be very interesting.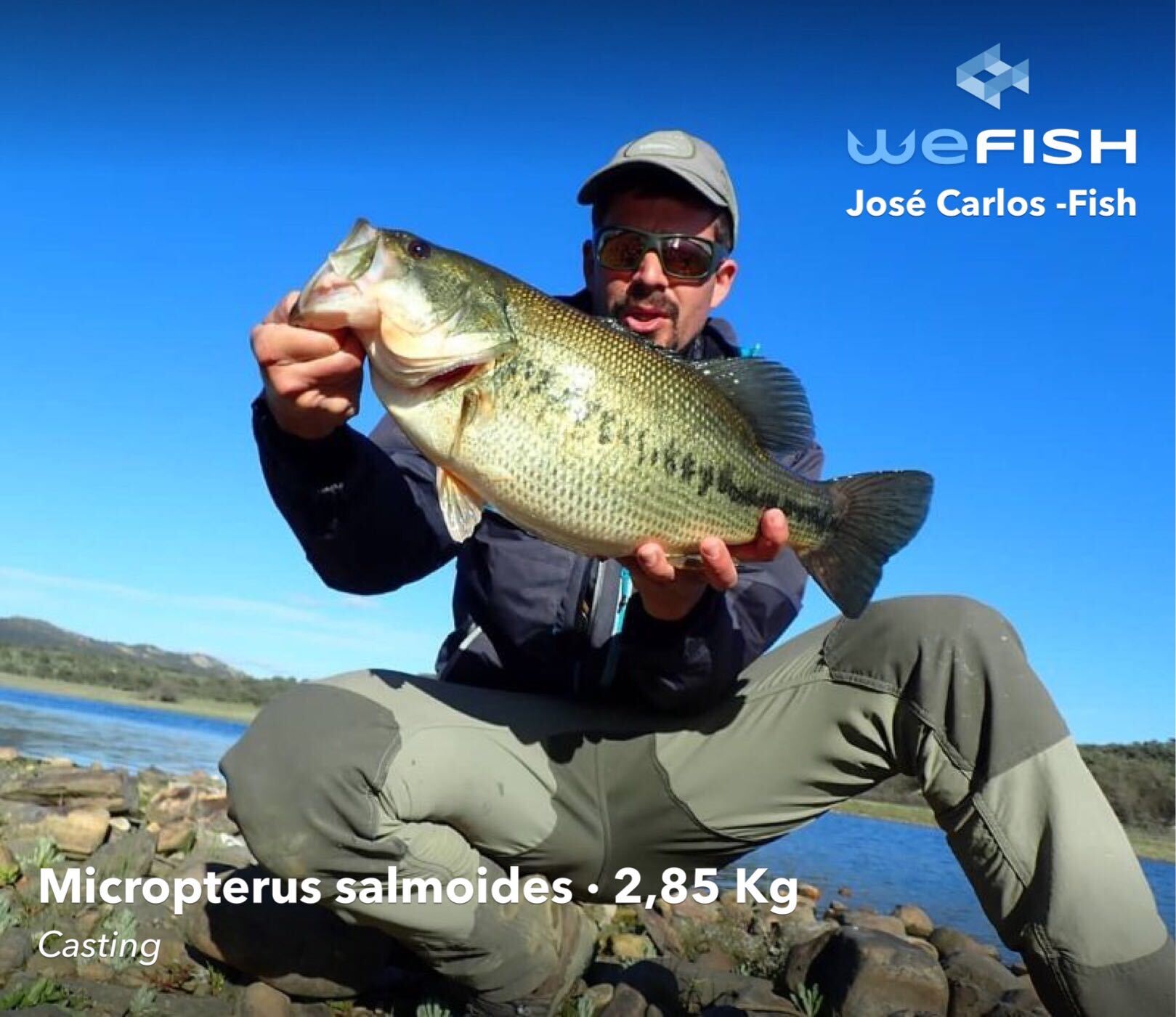 What does a WeFish catch need for you to give it 5 stars?
First of all, the photo must be beautiful, well focused and in an attractive environment. Second and no less important is the respect for the fish in the photo: I do not like the photos of fish coated in sand, fish on the ground, fish with blood. It is essential for us to continue promoting the proper treatment of fish.
For me it is more important that the photo complies with all of this than for it to be a large fish, but of course a large fish is always nicer to see. And finally a plus is that the photo portrays happiness and joy from the catch. Depending on the circumstances, a small fish can give us as much or more enjoyment than a big one, especially if we have had to work hard to get it.
The 2nd part of this interview will be available soon. For now, you can find José Carlos on WeFish under the user: @José Carlos -Fish and remember to visit TopFishingLakes for more detailed information on fishing in Extremadura, Spain.

Want to join WeFish?
Download the WeFish app and don't miss out on the best global fishing community.